'Today' Hoda Kotb & Jenna Hager Tear Up Over Old Memories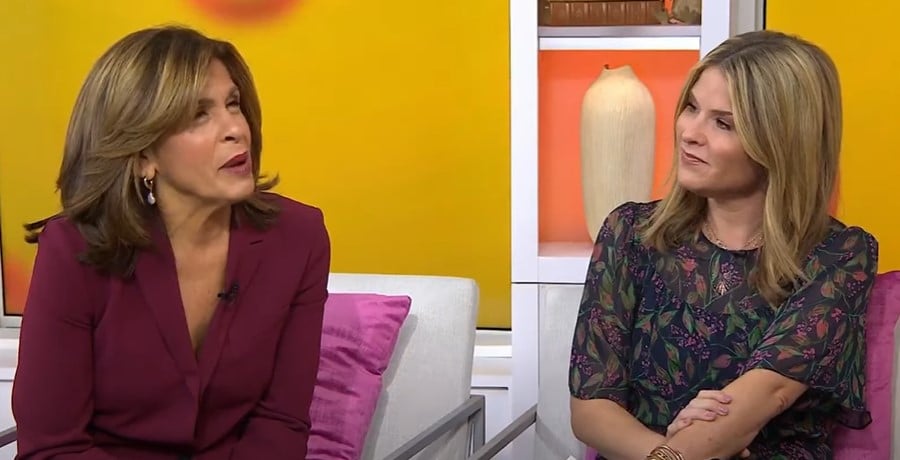 Today viewers love hearing personal stories from co-hostesses Hoda Kotb and Jenna Bush Hager. Recently, the two women opened up about tender moments from their childhoods that really resonated with viewers.
They opened up and showed true vulnerability. And many viewers could truly relate to their childhood memories, even as the women started to tear up.
What deep memories did they dive into on the show? Keep reading to get the scoop.
Hoda Kotb & Jenna Hager lovingly remember their childhoods
Many Today viewers love watching Hoda Kotb and Jenna Hager for a wide variety of reasons. But at the core, most fans agree that the women are incredibly relatable and can easily connect with their audience members.
During Friday's episode, the women recalled some of their tender childhood memories.
Podcaster Michelle Norris joined the women for the segment. She asked Hoda and Jenna to close their eyes and visualize their childhood kitchens. Jenna spoke about how her father, former President George W. Bush, would help her with homework at the kitchen table.
"He was patient. [He] sat there with me and stayed with me even though I would yell at him and sort of take out my frustration," Jenna remembered.
"That's not just about math, that was saying 'I will always be here for you and you can always count on me,'" Michelle Norris replied. In turn, Jenna started to tear up and asked if Michelle was a therapist. Hoda also began to cry as she thought about her own father, who passed away while she was a college student.
"Our kitchen, I remember, the table very clearly and my dad's position at the table. He sat at the head of the table and every night at the end he would have an apple and blueberries," Hoda shared. "This is weird but I remember not knowing how to sit at the table without him because we all had our place."
Check out the segment here:
The co-hostesses boldly discuss vulnerable topics on their show
Many Today fans have noticed that Hoda Kotb and Jenna Bush Hager are tackling really emotional topics on their show lately. This fall, Hoda bravely opened up about her battle with breast cancer and how it impacted her career.
"I became fearless, like wildly fearless. I was always concerned, I was a pleaser (beforehand). Suddenly, I was like, 'It could be over,'" the Today anchor shared.
What did you think about Hoda and Jenna's stories about their childhood memories on Today? Could you relate? Be sure to share your own opinions in the comments.
Follow TV Shows Ace for more talk show news and updates, including the latest stories about Today. You won't want to miss out.
Latest posts by Nikole Behrens
(see all)