Tammy Slaton Stays Mum On Weight Loss, Gives Reasons For Silence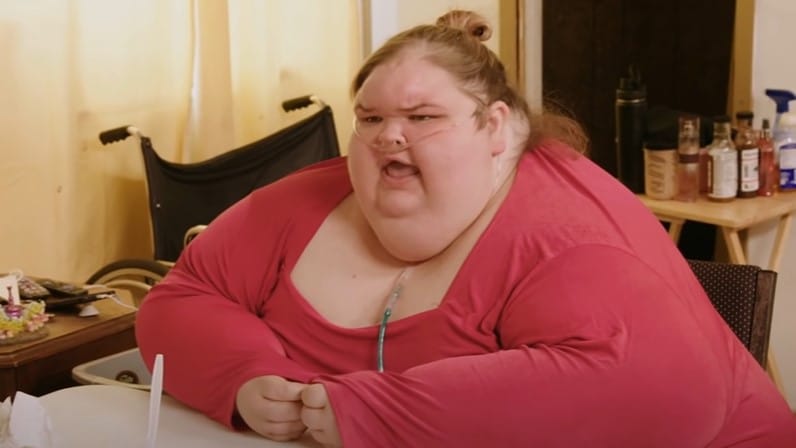 1000-Lb. Sisters star Tammy Slaton checked herself into rehab at the end of the show's third season. After hitting rock bottom, she decided that it was time to really tackle her food addiction and health issues. But just how successful has she been?
The rumor mill suggests that Tammy has been pretty successful and even qualified for bariatric surgery. The rumors say that the surgery will take place sometime this month.
But why won't Tammy comment on her weight loss? Keep reading to see what the TLC had to say.
Tammy Slaton opens up about her silence in a new TikTok video
After a months-long silence, Tammy finally returned to TikTok. The TLC star had always been active on social media, so her sudden and seemingly random absence really surprised people. But now, she's back and ready to talk. Just not about her weight loss.
She posted a new TikTok to address fans' questions. One fan wanted to know Tammy never talks about her weight loss journey these days. And as it turns down, there is a very specific reason for that.
According to Tammy, her contract with TLC prevents her from saying anything specific about her weight loss.
This is something that fans have suspected for a long time. If the rumors about Tammy's significant weight loss are true, the network would want to keep that a secret until the new season came out. TLC still hasn't confirmed that 1000-Lb. Sisters will be back for another season. But if they're still silencing Tammy, then it seems like there is a strong possibility the show will return.
The internet reacts to Tammy's news
Reddit users always have something to say about TLC stars. And they frequently chat about Tammy Slaton. Once Redditors heard about the new TikTok, they had opinions.
A lot of Redditors didn't think that Tammy had actually lost any weight at all, despite the ongoing rumors.
"I'm not saying she's lost weight, but I think with the trach it might be difficult to tell if she lost weight while looking at her chin as the trach will push it all forward," one fan suggested. "Again, not saying she lost weight or anything, history would tell us she probably hasn't but maybe she's lost some and we just can't tell yet?"
Many others agreed that the rumors didn't seem to line up with the Tammy Slaton they see in glimpses of TikTok videos. But of course, everyone will know the truth in time.
Are you curious to learn more about Tammy Slaton? Follow TV Shows Ace online for more information on the reality TV personality. There's always new and exciting news to share with everyone.
Stay tuned for more!
Latest posts by Nikole Behrens
(see all)