Blac Chyna Gives Update On Co-Parenting With Rob Kardashian and Tyga
Blac Chyna shares details about improvement from last year's expression of "no support"  from children's fathers. She gave an update on her co-parenting approach with Rob Kardashian and Tyga. She is the mother to son King Cairo, 10, with ex Tyga and daughter Dream, 6, with ex Rob Kardashian.
Sorting Out Co-Parenting With Blac Chyna
Both Rob Kardashian and Tyga (also known as Micheal Stevenson) argued that Chyna's claim last year that she received "no support" from either was not true. In spite of the disagreement, Chyna says things have now smoothed over. Blac Chyna and her kids' dads are finding better ways to make things work. While they have never had "bad blood," she told the Daily Mail in an interview on March 26. "It was just two different people in two different paths. And one day, those paths collided and that's how we got the babies." Moving ahead, Blac Chyna believes 2023 is the year of good vibes and forward movement. Because they have been working more closely together, many of the "bumps" in the road have been smoothed out.
E! News discussed this was a switch from the view nearly a year ago. Blac Chyna had a $140 million defamation case against Rob's family members. The family involved in the claims were: Kim Kardashian, Khloe Kardashian,Kylie Jenner, and Kris Jenner, concluded with a jury awarding no damages.
View this post on Instagram
Chyna Is Turning A New Leaf
Meanwhile, Blac Chyna is turning a new leaf as she makes a shift away from her profitable OnlyFans career.  Another area she discussed having changed was her recent baptism. Blac Chyna has candidly revealed how reconnecting with God had a ripple effect on her life. This includes her dissolving fillers in many areas of her body. Additionally, she is also shedding her famed stage name in favor of embracing her birth name, Angela White.
View this post on Instagram
Parenting Shift
E! News also discussed how she hasn't shared many photos of her kids in the past. Always keeping their privacy in mind, she may shift her view. Currently, she thinks she might share more glimpses into motherhood in the future. "I'm not really bothered when other people post them," she added. "I feel like as long as Dream and King are loved, and it comes from a great place then I'm all for it. As long as they are happy, that's all I really care about."
Good luck to Blac Chyna, Tyga, and Rob Kardashian as they continue to sort through the ebb and flow of co-parenting. Also, as Blac Chyna continues her journey back to Angela White.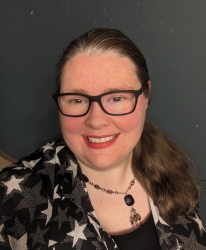 Latest posts by Bonnie Kaiser-Gambill
(see all)