Kim Kardashian 'Embarrassed' Over Claims Of MET Gala Uninvite
Kim Kardashian is "embarrassed" over claims of being left off the MET Gala guest list. Recently, reports came out that Kardashian-Jenner billionaires were being excluded from the invites this year. Undoubtedly, these claims have hit Kim hard. Earlier this month Vogue editor-in-chief Anna Wintour was rumored to be "cracking down" on the guest list.
The Kardashians Previous Presences
Kim and her famous family were suspected of being dropped from the invite list to the Met Gala this May 1, 2023, as noted by Page Six.  Despite the grand attendance of the combined family in 2022, it seemed they might be cut from the list. Stylish statements were made by each of the Jenn-Kard fams. For instance, at the 2021 Met Gala, Kim Kardashian was covered from head to toe in all black including her face. And unmistakably, Kim made heads spin in controversy last year with her borrowed, iconic Marilyn Monroe "Happy Birthday" dress.
View this post on Instagram
Setting The Record Straight
As the news was swirling about, Vogue didn't comment on the guest list when requested. Now, an insider close to the affair told The U.S. Sun on Monday: "Anna had wanted to do a cull of the guest list this year and make it more of an exclusive event."
The insider explained many names were discussed but nothing was ever set in stone. Kim was never told she wouldn't be on the list. Invites have now officially been sent out. Kim has been confirmed. Consequently, the news leak about her possibly not getting an invite caused tension behind the scenes. The sources admitted it has been a "big misunderstanding."
Have the best day! pic.twitter.com/8U6HOQrcCu

— Kim Kardashian (@KimKardashian) March 13, 2023
Where Does This Leave the Kardashians Now?
The U.S. Sun reported, "The source said that Kim was left "very unhappy" and relationships between her and the Conde Nast team have been strained as staffers tried to smooth things over." And continued, "It's been embarrassing for everyone involved but Kim is still excited and has already been working with a top fashion house to design a custom look for the night."
Amid the rumors of the family being banned, Khloe Kardashian was on Twitter. She was dispelling the doubts saying, "Absolutely NOT true". Additionally, she said, "I have been invited in the past. I just opted not to go," and continued to justify her lack of interest by saying, "I'm not big on red carpets. I think I've made that very clear." After that, it is hard to say whether she will plan to attend or not even if she makes the list.
A different source told The U.S. Sun that Kim has been on the list since the fall and the rest of the family have been invited. No one is yet sure which family members will attend.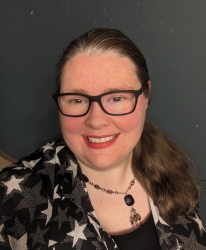 Latest posts by Bonnie Kaiser-Gambill
(see all)