Kardashians Racked Up $132 Million In Home Loans
Surprisingly, the billionaire Kardashians have racked up $132 million in home loans. Altogether, each Kardashian has contributed with their mortgage to their mega-mansion.  Consequently, the family has also taken on additional risks with these decisions.
Kim Kardashian's Mega Property Investment
Specifically, Kim Kardashian has been a contributor to the $132 million debt. Recently she revealed she took out a $48 million mortgage on the $70 million Malibu property she bought in September. Nonetheless, the property is undergoing extensive renovations. According to Realtor.com, the mansion was formerly owned by Cindy Crawford. Kim doesn't seem to just be moving into a new mansion, but moving on in her personal life in the past six months as well. She seems to be back on the market herself.
View this post on Instagram
Kris Kardashian's Contribution
Surprisingly, Kris Kardashian mainly paid for her current $20 million home outright. Conversely, she borrowed most of the funds for the home she bought in 2010 for $4 million which was shown often on Keeping Up With The Kardashians. She borrowed $2.4 million in October 2015. Additionally, she took on more debt of $2.11 million in March 2018. Little did fans know, she was about to jump into several more loans. In August 2018, she added $7.25 million and then an additional $40 million loan through the company Crosswind Venture Fund. The last loan by itself was ten times the amount she paid for the home.
Continuing in 2019, Kris borrowed $5.2 million in January and $5.25 million more in June, based on property records.
Borrowing Woes
LA realtor Tony Mariotti, CEO of RubyHome Luxury Real Estate discussed the Kardashian real estate choices. He said, "Taking on debt always carries risk. Even riskier is when the loan amount exceeds the value of the home."
Mariotti spoke about many celebrities wanting to keep their identities secret in their dealings. They often borrow with trust deeds and use a third-party trustee. Continuing, Mariotti explained, "In this case, it's Lester Knispel, who for years has been the Kardashians' "money man"."
— Kim Kardashian (@KimKardashian) March 21, 2023
Siblings Stunning Spaces
The U. S. Sun discussed Kylie Jenner borrowed $7.5 million in April 2020 when she paid $36.5 million for a stunning six-bedroom mansion in Holmby Hills.
Kourtney Kardashian lives in her luxurious Calabasas mansion and has for eight years. Originally, paying $7.45 million in February 2014.
Kourtney took out a deed of trust for $5.2 million and another one in February 2017 for $5.19 million totaling $10.39 million. Both were arranged by Lester Knispel.
Kendall Jenner bought her Beverly Hills place for $8.55 million in August 2017. She borrowed $4.625 million worth through an arrangement with Knispel.
In total, the family quintet has borrowed $132 million, according to The U.S. Sun based on property records that were viewed.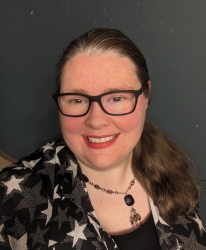 Latest posts by Bonnie Kaiser-Gambill
(see all)