Is The Cast Of 'Seeking Brother Husband' Double-Dipping?
Three out of the four Seeking Brother Husband couples were introduced in the premiere. One of those couples was Kenya and Carl Stevens along with their partner, Tiger. They are not polyandrous but more so polyamorous with Kenya being able to have multiple partners. At the same time, her men can have their own women, as well. Yet, are the SBH couples intermingling with their lovers? Read on for more details.
Is The Cast Of Seeking Brother Husband Double-Dipping?
Kenya and Carl Stevens have been married for nearly thirty years. However, their partner, Tiger has been living with them for around five years now. In the series premiere of Seeking Brother Husband, Kenya shared that she wanted to utilize their extra bedroom as her own. This way she could continue to court as many men as she wanted. For her, there is no limit to how many men she can have and that is just fine with her though Tiger seemed a little put off by this.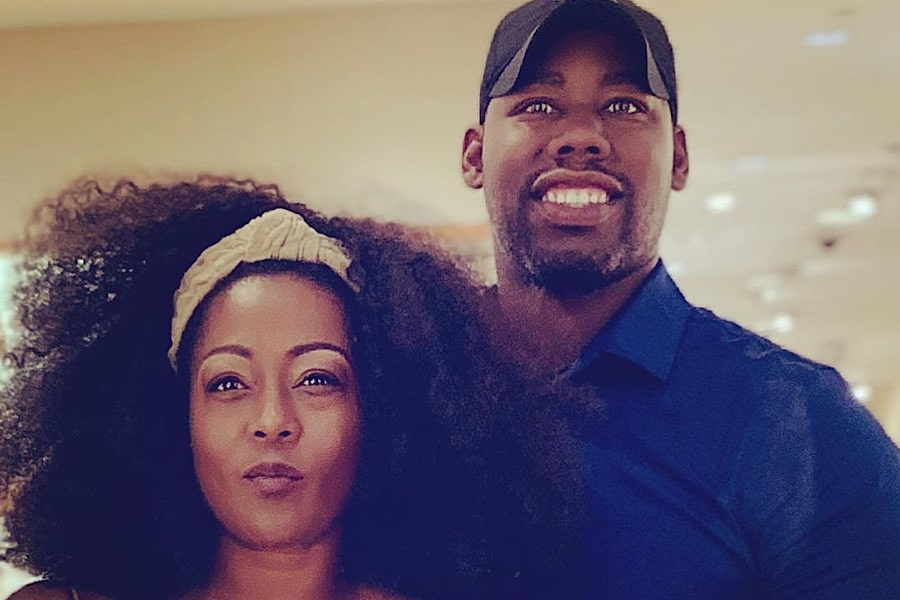 Now, according to Starcasm, it seems that Kenya Stevens may have something in common with another couple from the show. Next week, a new throuple will be introduced. It's Chara, Patrick, and Noble. However, what do they have to do with Kenya Stevens and her men? Apparently, Kenya and Noble used to be an item. As previously discussed, Kenya was interviewed back in 2020 about her lifestyle. Joining her was her husband Carl, boyfriend Tiger, and an extra partner. This was none other than Chara's now-boyfriend, Noble.
At the time, Noble also had a wife who had a legal husband so there were a lot of cooks in the kitchen. It seems that Chara and Noble were connected at least one year prior to the interview with Kenya. Therefore, she and Patrick could have been the husband and wife he was referring to. It would be very interesting if TLC put this whole few degrees of separation into the storyline. If not, eagle-eyed viewers should try to look for traces of Kenya in Noble's old photos on the show.
Too Close For Comfort?
This might be a storyline that is too close for comfort for some viewers of Seeking Brother Husband. There are a lot of questions that need to still be answered. Are Noble and Kenya still in close contact with one another? More so, did they help one another get onto the series? Finally, do Chara and Kenya like each other? Hopefully, all of this will be answered at some point either during the season or on social media.
Are you shocked that Kenya and her co-star dated the same man? Should this be addressed in the series? Let us know and watch Seeking Brother Husband Sundays on TLC.
Latest posts by Amanda Lauren
(see all)