Sister Wives fans believe they spotted a baby bump in a cluster of photos from Logan and Michelle Petty's wedding that Gwendlyn Brown shared on Instagram recently. Does Gwendlyn Brown have a third pregnant sibling? Which member of Kody Brown's family tree do fans think has a baby bump? Keep reading for the details and to get a closer look at the photo.
Gwendlyn Brown leaks baby bump: Third pregnant sibling?
As fans know, both Maddie Brush and Mykelti Padron are currently expecting. Maddie is pregnant with her third child. And, Mykelti is pregnant with twins (which means she will also have three children after she gives birth). Eagle-eyed Sister Wives fans, however, believe they spotted a baby bump in the cluster of photos Gwendlyn Brown shared on her Instagram profile of Logan and Michelle's wedding.
The very last photo in Gwendlyn's post featured herself, Ysabel, and Aspyn. All three siblings looked incredible and appeared to be in the middle of a dance. While Aspyn was just barely in the picture, fans noted she appeared to have a sizable baby bump. Was she pregnant?
As fans know, Aspyn Brown is happily married to her husband Mitch Thompson. For the most part, the couple prefers to live a private life out of the spotlight. So, Sister Wives fans don't get too many updates on them. As TvShowsAce previously reported, some fans have had serious doubts regarding whether Aspyn and Mitch had any plans of having children. Fans speculate that Aspyn's father Kody may have turned her off to the idea of bringing children into the world. So, fans were a bit shocked to see what appeared to be Aspyn rocking a baby bump.
Take a look at the photo Gwendlyn Brown posted on her Instagram and see if you think there's a baby bump:
Sister Wives fans divided on baby bump
Some fans agree Aspyn Brown has a very clear baby bump in the photo. Others, however, argue the way she is leaning into the table is causing her stomach to protrude. A few fans even became frustrated and argued that no one should ever assume a woman is pregnant because she has a belly that is protruding.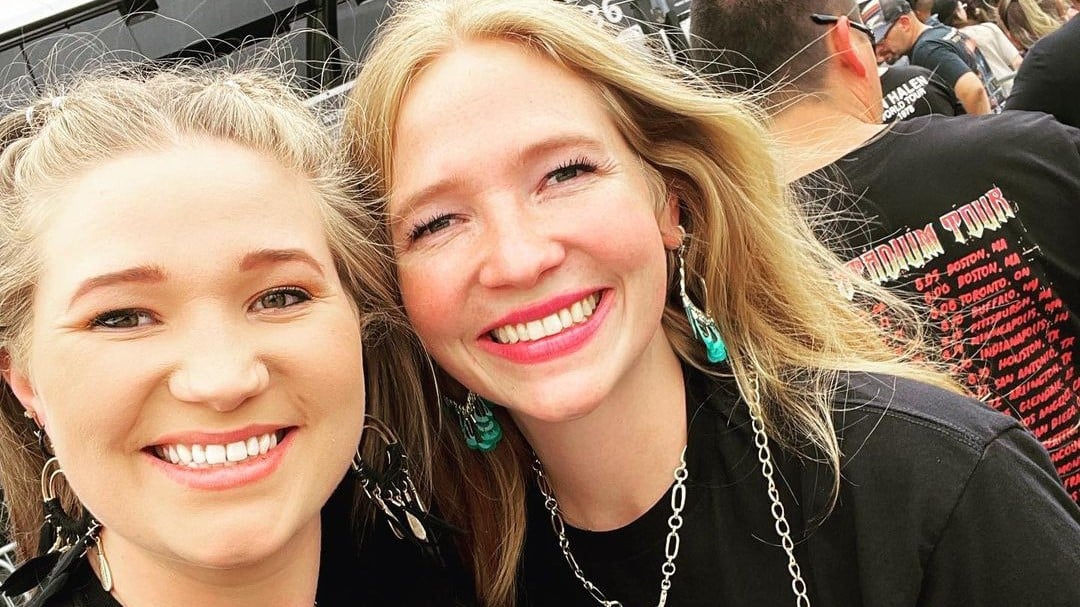 Understandably, fans are thrilled at the possibility of another grandchild sliding into Kody Brown's family tree. This, however, is all just speculation based on a picture at this point in time.
The real question is: Do you think Aspyn looks pregnant in the photo above? Let us know in the comments down below. And, keep coming back for more Sister Wives.
Latest posts by Trisha Faulkner
(see all)