Dr. Now Pressed For Cash? Pushes Pricey Artwork On TLC Fans
Dr. Now is getting up there in years. He will be 78 years old this fall and many fans suspect he may not be able to operate the way he used to.
But what will he do for money if he can't practice medicine? Keep reading to see why a few fans think that the renowned bariatric surgeon may be hurting for cash, at least a little bit.
Rumor has it that My 600-Lb. Life possibly fired Dr. Now
Since My 600-Lb. Life first debuted on TLC, Dr. Younan Nowzaradan, or "Dr. Now" for short, has been a staple of the show. In fact, many viewers can't imagine the program without him.
But over the years, many former participants have actually sued the show and the production team for different reasons. Several former My 600-Lb. Life guests assert that the show didn't do nearly enough to help them on their weight loss journey. The lawsuits also often mention Dr. Now.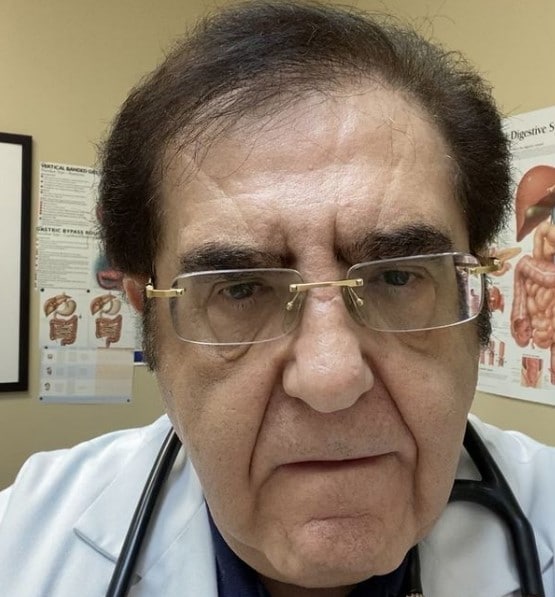 TV Shows Ace had the opportunity to speak with a former show participant who says that TLC may actually drop Dr. Now from the show. They said that TLC allegedly believes he's become too much of a liability for My 600-Lb. Life to continue its current state.
And if all that turns out to be true, then the bariatric surgeon may be looking for new ways to make money, including selling expensive art.
The doctor invites his followers to buy his artwork
Dr. Now enjoys keeping up with fans on his Instagram page. But now, it seems like he's also interested in business opportunities. He recently uploaded a video inviting his audience members to order copies of his artwork.
The drawings were definitely impressive and many fans were surprised to learn that the bariatric surgeon was such a skilled artist. Although it does make sense — surgeons need to be good with their hands. But few realized how much artistic talent he really possessed.
"You're amazing!!! Medicine and art! ❤️❤️❤️❤️❤️" one follower wrote.
"Those were impressive. 💜💜👏🏽👏🏽" added another fan.
But still, many others wonder why exactly he needed to sell copies of his art in the first place. If TLC is indeed turning Dr. Now loose, he may still be able to retire and make money as an artist instead.
Would you be interested in purchasing one of Dr. Now's drawings for yourself? Be sure to leave your own ideas in the comments and share your ideas with other readers.
Don't forget to keep up with TV Shows Ace if you want to keep up with Dr. Now and the rest of the My 600-Lb. Life cast. Keep checking back and see what new stories are available to share.
Latest posts by Nikole Behrens
(see all)