Latest posts by Amanda Lauren
(see all)
Mykelti Padron seems to be swiping a piece of her sister, Gwendlyn Brown's easy cash pie. Gwen has learned quickly how to gain attention and make money. Now it seems that her big sister might need to make a quick buck therefore Mykelti is following in her little sister's footsteps. How is she doing this and more so, why? Read on for more details.
Mykelti Padron Swipes Piece Of Gwendlyn's Easy Cash Pie
Since April 2021, Mykelti Padron has become a mother of three which cannot be easy financially. However, she wants to make sure she gives her children the best lives she possibly can. In doing so, she is involved in two MLMs. She still sells LuLaRoe and has dabbled in Plexus alongside her family, Christine and Janelle Brown plus Maddie Brush. Now, she and her husband, Tony have started their own Patreon. Though she seems to be the more tame and level-headed one of the kids, Mykelti came out with a lot of revealing Brown family secrets.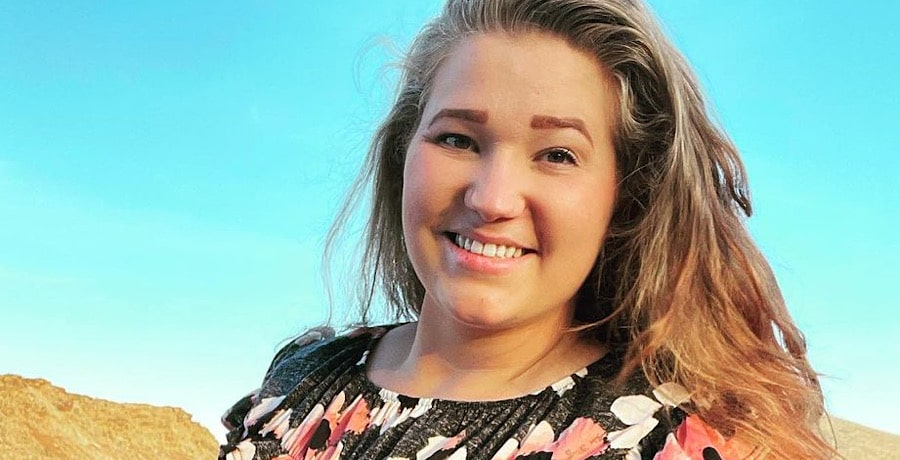 She opened up about how her father's former first wife, Meri was verbally abusive toward her and all of the children. Furthermore, she shared that she got the brunt of it. There was also a discussion of how broke her family was growing up and so much more. Her sister, Gwendlyn also has a Patreon and followers love when she spills juicy tea. So, it seems that Mykelti is trying to keep up with Gwen's internet hustle and promoting her Patreon like crazy.
She took to her Instagram story to share a handful of slides about going live with Tony on Patreon for a Q&A. They will be sharing details about their wedding, what they do for work, showing off their children, and so much more. If you were unaware that they had a Patreon before, there was no way to miss it through the story. Through all that Mykelti will be sharing, there is no doubt that she will gain new subscribers. It seems like she is following Gwen (and even Paedon) by giving tea for easy money.
Losing Another Job?
The truth is, though Mykelti Padron sells LuLaRoe, she also may have violated their honor code. Why? When she spoke out publically about Meri Brown and the abuse she endured, this was a big conflict. It is against the rules to be disparaging other LLR retailers. This can actually be cause for termination especially since Meri is higher ranking than Mykelti. So, there is a possibility that Mykelti is struggling in her LLR sales after she said her truth. Therefore, she may need to find a way to generate income quite quickly. Thus, she and Tony are milking their Patreon just like Gwen.
Do you think Mykelti Padron is taking the easy way out by using Patreon or has she earned this from growing up on the show? Is she simply piggybacking her sister? Let us know your thoughts in the comments.