'SSW': Christeline Petersen Moves On With The Epps Family?
Christeline Petersen ended last season of Seeking Sister Wife a married woman. Yet, as Season 3 was progressing, she was embroiled in the middle of a scandal. It led to abuse allegations against longtime cast members Dimitri and Ashley Snowden. Soon enough, Christeline went into hiding and was trying to start a new life. She has since resurfaced and seems to be thriving. So, what is she doing with the Epps family who is starring in Season 4? That is the million-dollar question.
Christeline Petersen Becomes The Latest Snowden Wife
The Snowdens were not incredibly successful in sister wife love. They failed in Season 1 when husband Dimitri pushed the boundaries of intimacy. That led them to come back for Season 2 where they fared much better with Vanessa Cobbs. She lived in a different state than them and did not have kids but meshed incredibly well. They all took the leap and moved to California as a family. Within a short time period, Dimitri proposed on the beach, and the wedding planning began.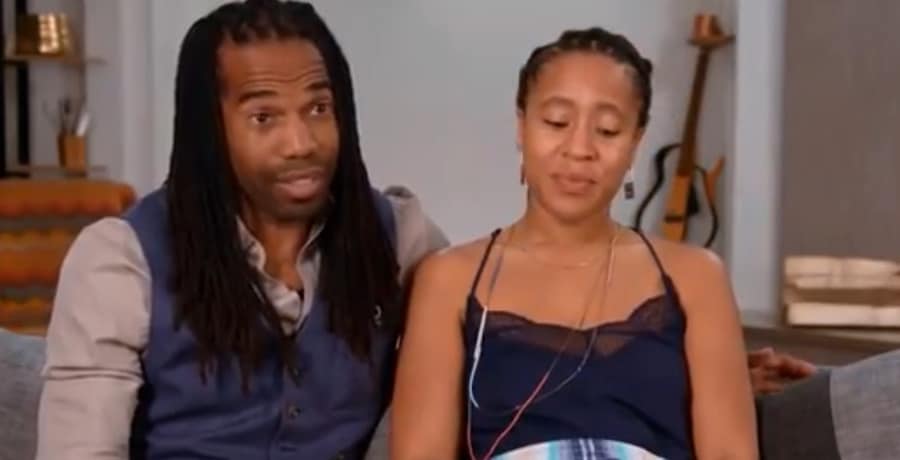 Along with his wife Ashley, the three of them had a lavish commitment ceremony. However, by end of the tell-all, it was revealed that Vanessa had left the family. They were devastated by her departure but it did not keep them down for long. By Season 3 of the series, Ashley and Dimitri had returned with a twist. They were pursuing two women, Tayler and Christeline. The latter was a single mother from South Africa and she came to visit the couple. Both ladies clicked and ended up moving in with Tayler ultimately exiting the relationship.
Christeline ended up legally marrying Dimitri as it would help her to stay in America but the marriage was quickly a disaster. He was accused of domestic violence and soon, other people came forward. Christeline went into hiding and both Vanessa and another ex of the couple started a GoFundMe. It was to help Chrissy and her kids get back on their feet during the divorce. Eventually, she resurfaced while Ashley left Dimitri and the couple did not return to the series. So, who is Christeline hanging out with now?
A New Seeking Sister Wife Family?
It seemed that Christeline Petersen was on a stable journey to finding her happiness. However, now she is hanging out with some questionable company. The Instagram account @ghostof_lisasbabytoe captured a handful of screengrabs. It appears that Christeline has taken up with SSW Season 4 newcomers the Epps family. She shared photos from their home and neither one of the houses is anywhere near California or South Africa. They split their time between Ohio and Florida but somehow, she has hooked up with them.
The interesting part is Marcus Epps is riddled with scandal. He is an elected official but was in the middle of an unsolved murder. Furthermore, he owned a home that burned down and had so many housing problems. Finally, he owes thousands in back taxes. So, the fact that Christeline would want to throw herself back into the lion's den is a head-scratcher. Now, fans are definitely going to lose sympathy for Chrissy's situation sadly if she keeps engaging with them.
Are you surprised to see Christeline Petersen resurface with the Epps family? Let us know and watch Seeking Sister Wife Mondays on TLC.
Latest posts by Amanda Lauren
(see all)