How To Buy Something About Her Merchandise From Ariana Madix
Vanderpump Rules co-stars have opened their sandwich shop Something About Her online.  There has been great excitement for Katie Maloney and Ariana Madix's teased sandwich shop. Admittedly, the two Vanderpump Rules co-stars have seen some stumbling blocks along the road to getting the shop doors open to the public. Fans are ecstatic with the news of the ladies releasing the link to their online sandwich shop.
Delicious Vanderpump Deliveries
The shop's name was released letting the world know about "Something About Her" or "SAH." Katie Maloney and Ariana Madix officially launched their online business on International Women's Day. Indeed, this was a powerful initiation of the ladies' online presence. Equally, it laid the foundation for the introduction to the "unapologetically feminine and undeniably delicious," website, as described by the SAH profile. Surprisingly, this came just days after news broke that Tom Sandoval had an affair with Raquel Leviss. According to the link released, "Something About Her is an undeniably charming sandwich shop and wine bar, coming soon." While customers may have to wait on the Vanderpump co-stars' eatery menu, they can order up delicious deliveries of feminine merchandise.
View this post on Instagram
Something About Her Merch Perks
Although the online sandwich shop Something About Her doesn't currently ship out their sandwiches, they can get fans stacked with merch. The Vanderpump ladies are focused on more than just sandwiches at this point. The site highlights, "Romanticizing lunch," as a theme for their goods. Items include sweatshirts, T-shirts, hats, and phone cases. Each is priced at less than $50 for consumers. Uniquely displaying pastel pink, flowers, and delicately sliced sandwich ingredients. All items are enticing the long-anticipated sandwich shop opening. Their Instagram has been updated to show "Coming 2023!"
View this post on Instagram
Vanderpump Stars Business Believed To Be Available In 2023
The U.S. Sun says, "The address has not been revealed, although some followers believe the shop is located close by to TomTom and SUR." It also said that it is hinted that it could be located in "The Valley," referring to the San Fernando area of LA. Nevertheless, updates are appearing on the online store and SAH Instagram indicating 2023 is the planned year! Perhaps fans will see more information about the sandwich shop on Vanderpump Rules next season.
While fans are anxiously awaiting the storefront to open, they can wet their SAH appetite and support their Vanderpump friends by shopping online.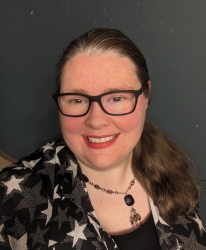 Latest posts by Bonnie Kaiser-Gambill
(see all)