Daniel Miller Reveals 'Return To Amish' Isn't Real?
Has Return to Amish newcomer Daniel Miller confirmed that the show is not real? It sure seems that way. Though he just joined the series in Season 7, he is already making a name for himself. So, what clues did he give to prove that this whole series is just a setup? Read on for more details.
Daniel Miller Reveals Return To Amish Isn't Real?
Return to Amish has some fans questioning how real it is. For example, Rosanna Miller and her boyfriend, Johnny Detweiler are trying out English life. However, once she exited in Season 6, she had a full-blown English makeover and was living like that once she got home. She proceeded to start dating Johnny but when she returned for Season 7, she was back in her Amish clothing. As fans may recall, the two announced their pregnancy in 2021 and the baby was born last year.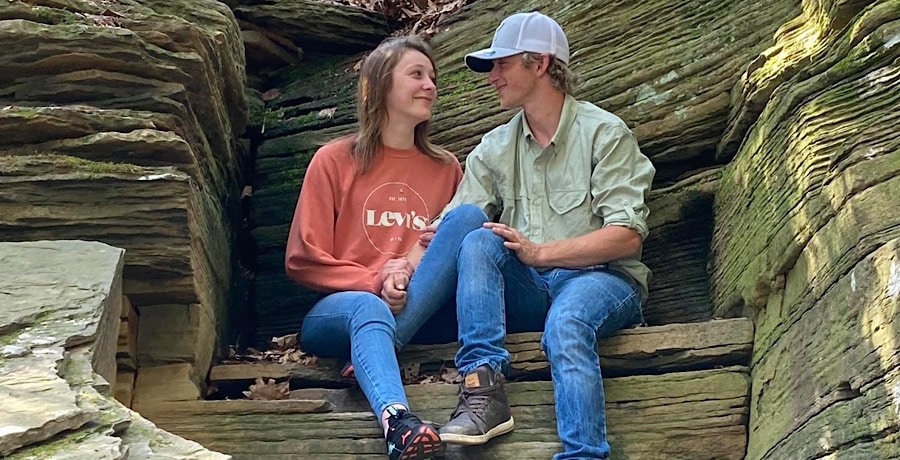 This season has brought Johnny's friend, Daniel Miller who is prestigious in his community as he is the Bishop's son. They can tell he has class because of his vest. He claims that he wants to come to Florida and find an English girl to date. While he is out there on his first date, he maintains that he has to keep on his Amish garb. However, Starcasm checked out his Facebook page and it turns out, he left the Amish community several years ago. There's even a photo of him drinking beer from 2020. The show was filmed in 2021.
In April 2022, Daniel Miller posted to his Facebook about his departure from the Amish community. This had happened five years prior, in 2017. Therefore, although he did escape the Amish community, he was not doing so on camera. Additionally, he shared that the scenes in the show were not "truthful" and in fact "acted out." More so, he has a photo with his co-star and fellow newcomer Kenneth Detweiler. The caption reads: "Wait an see, We'll be y'alls favorite actors."
Not The First Time
Daniel Miller is not alone in faking a Return to Amish storyline. As aforementioned, Rosanna is questionable as is Maureen Byler. She left last season engaged and ready to live in the English world. However, it was also discovered that she had been living in the English world since as early as 2018 despite Season 6 being filmed in 2020. So, these kids may just be reenacting what they went through when they exited their communities but are not actually doing so on television.
Does it bother you that Return to Amish may be fake and staged? More so, do you think that these kids are actually paid actors but good ones at that? Let us know your thoughts and watch Return to Amish Tuesdays on TLC.
Latest posts by Amanda Lauren
(see all)