Latest posts by Trisha Faulkner
(see all)
Janelle and Kody Brown's son Gabriel (Gabe) surprised everyone on Instagram by sporting a shocking new look that revealed he chopped off his long tresses of hair. Check out Gabe Brown's shocking new look by scrolling down.
Kody Brown's Son Gabe Chops Off Hair
It was actually Gabe Brown's mother Janelle that spilled the beans on his new look via her Instagram Stories. Her Instagram Stories post revealed that her son Gabe had actually rushed over to help her get out of a difficult situation. It wasn't clear where exactly she was, but the photo revealed she was in a parking lot that was buried in snow. She explained in the caption that her son Gabe brought a shovel over so he could help out.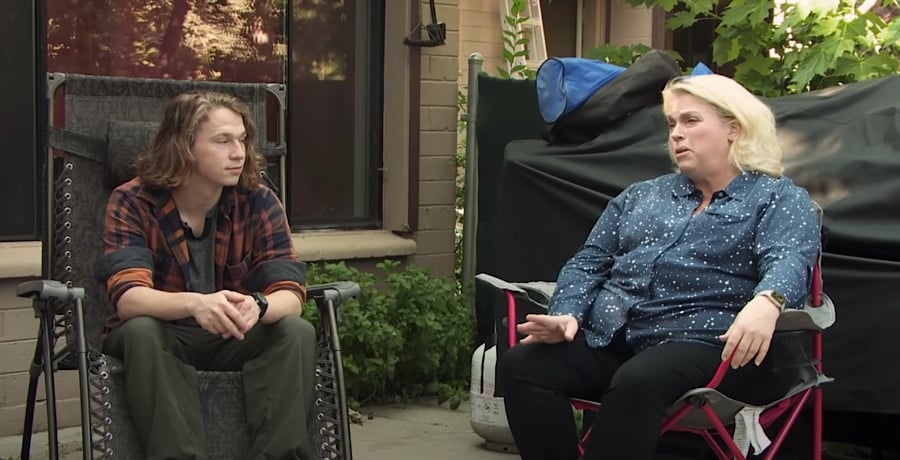 Janelle Brown shares Gabe's transformation with followers
She added to her post that her 948K Instagram followers should check out Gabe Brown's new look. Now, the photo was a side view of Gabe. He was also sporting a coat and he was hard at work shoveling snow for his mother. So, it wasn't the best shot of his new look. The snap, however, did reveal that Gabe Brown's long hair was gone.
It also revealed that he did a little more than just chop off his long tresses. The back of his head also appeared to have been shaven to be extra short. The back of his hair was faded into the top of his hair which did have slightly more length to it. Overall, however, it was clear this was a dramatically different hairstyle from what fans of the series have been used to seeing on top of Gabe's head.
Now, Janelle also promised her followers that she would provide more details on Gabe's new look tomorrow. So, fans are hopeful this promise will also come with another photo so everyone can get a better look at Gabe's fresh haircut from the front. Most fans are speculating Gabe's new haircut is going to make him look several years older as that tends to happen when young men cut their long hair short.
Gabe Brown's new look to spite dad?
Moreover, some fans wonder what Gabe's father Kody thinks of his decision to chop off his long tresses. As far as fans know, however, Gabriel no longer has a relationship with his father Kody. So, this photo might also be Kody's first time seeing his son's new look.
What do you think of Gabe Brown's new look? Do you think Janelle Brown will share more photos of it tomorrow as promised? Share your thoughts in the comments down below. And, keep coming back for more Sister Wives news.