SNL has an interesting new take on the origins of the popular Hello Kitty cat and what makes this new skit all the more gripping is its unexpected cameo. The latest Saturday Night Live episode made a spoof of the true origin and history behind Sanrio's Hello Kitty. This special comedic sketch featured a surprise cameo from Spider-Man and another popular face from Orange is The New Black. Who was this surprising cameo from? Keep reading to find out the details!
SNL Explores True Hello Kitty Story Featuring Russian Doll Star
The Hello Kitty doll is one of the most popular mascots in the world. However, people often forget what the true ideals behind Sanrio's fictional character were. When the character was first created, Hello Kitty was actually a young girl as opposed to what many fans believe to be a cat. This fact became the prime focus of SNL's latest episode. As per ComicBook, the little girl is supposedly 48 years old as opposed to the kitty the character is popular as.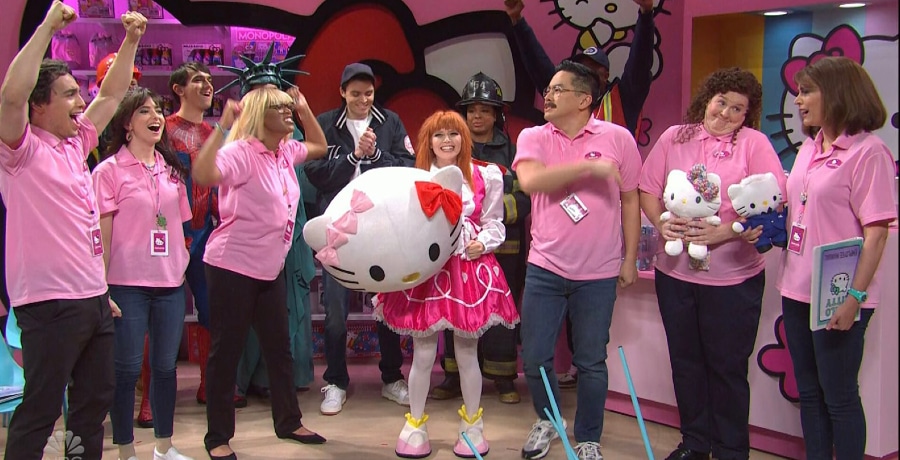 [Source: YouTube]
Throughout the episode, Keke Palmer's trainee becomes increasingly uncomfortable with each new piece of lore revealed about the Hello Kitty character. She also finds out about the young girl's relation to other characters. The skit featured Natasha Lyonne as the Hello Kitty mascot. Apart from her stint in Orange Is The New Black, Natasha was also known for portraying the protagonist Nadia Vulvokov in Netflix's Russian Doll. Among her latest projects is Peacock's Poker Face which premiered on November 16.
Keke Palmer Announces Her Pregnancy On SNL Debut
On the other end, Keke Palmer's SNL debut was one to be noted down in the history books. The actor has had a major year starring in Hollywood blockbusters such as Lightycar and Nope. And now, the actor has added hosting SNL to her list of accomplishments.
[Source: YouTube]
The 29-year-old also had a major announcement for the viewers. The actor announced that she is expecting her first child with her boyfriend Darius Jackson.
Was Keke Palmer's Life Ruined By Drake's Kiki Song?
Palmer's first SNL gig had a plethora of unforgettable moments including singing about finding a big boy for cuffing season. She played the baffled Hello Kitty store employee. She also joked that Drake ruined her life with his legendary Kiki Do You Love Me? song. Safe to say, the latest Saturday Night Live episode was a big success.
[Source: YouTube]
In an interview before her SNL appearance, the Primetime Emmy Award winner shared how excited she was for her appearance on the show. She shared, "I know it's gonna be so much fun. I'm really excited about it and just looking forward to doing it. I think it's gonna be a unique experience, but also some familiar territory. And then it'll just be fun seeing how they do it, you know, on their side of it. Because I love sketch."
What do you think about SNL's Hello Kitty skit? Share your thoughts in the comments!
Latest posts by Priyanka Chandrakar
(see all)