As The Bold and the Beautiful nears exposing Thomas (Matthew Atkinson) for what he did to Brooke, brace for a lot of pain with the characters. It won't just be Taylor (Krista Allen) facing the worst heartbreak in her life. Many ties will be broken among the Forrester family and it'll take a lot to mend them.
The Bold and the Beautiful's obvious victims start the chain reaction
It's evident who's going to suffer the most when Thomas' secret is exposed about framing Brooke (Katherine Kelly Lang). Finally, it'll be revealed that Brooke isn't the evil one here. She didn't actually call Child Protective Services (CPS) on the Forrester designer over having a knife around Douglas (Henry Joseph Samiri). If there's anything The Bold and the Beautiful is good at, it's making Douglas a hero. Thanks to him realizing his dad changed his voice to Brooke's on the phone app, this all come to light.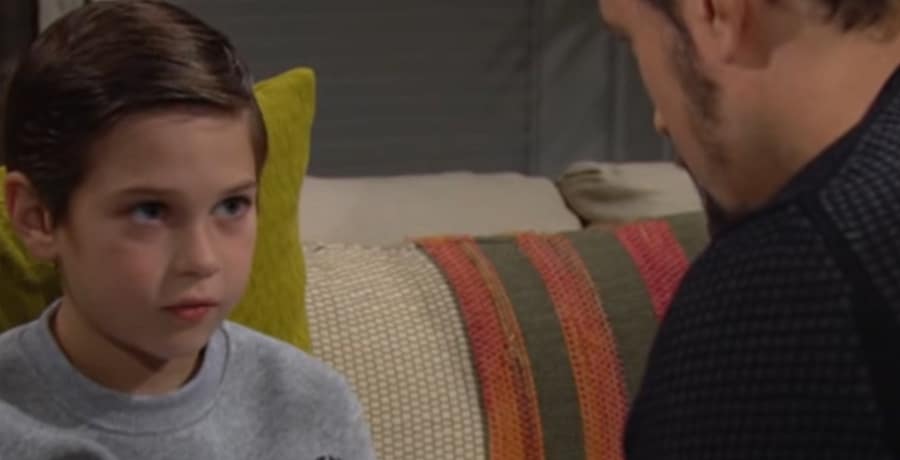 As The Bold and the Beautiful spoilers hint, Carter Walton (Lawrence Saint Victor) overhears Steffy (Jaqueline Macinnes Wood) arguing with Thomas about his manipulation regarding Brooke. Carter is about to officiate his best friend, Ridge's (Thorsten Kaye) wedding to Taylor. Will he keep quiet or be the messenger of bad news?
Hope's rude awakening and mea culpa to Liam and Brooke
You have Hope's rude awakening as well. Recent episodes of The Bold and the Beautiful are good reasons to believe this. She's so certain that Thomas has "changed" while Liam (Scott Clifton) knows better. After all, she herself has made it unbearable for her husband by being supportive of Thomas. Hope isn't overly empathetic to Liam when it comes to his feelings. She seemingly forgets how painful it can be when Liam is waffling between her and Steffy. However, it's nice to see the shoe on the other foot for a change. Fans undoubtedly unanimously agree with that.
When Hope discovers what Thomas did, she'll be upset with him for destroying her support for him. The success of her line due to Thomas' designs won't matter for very long. She's put so much behind her since Thomas lied about baby Beth being dead when she was alive. For the sake of Douglas, she's been wholeheartedly on his dad's side. He shows the best side of himself to Hope.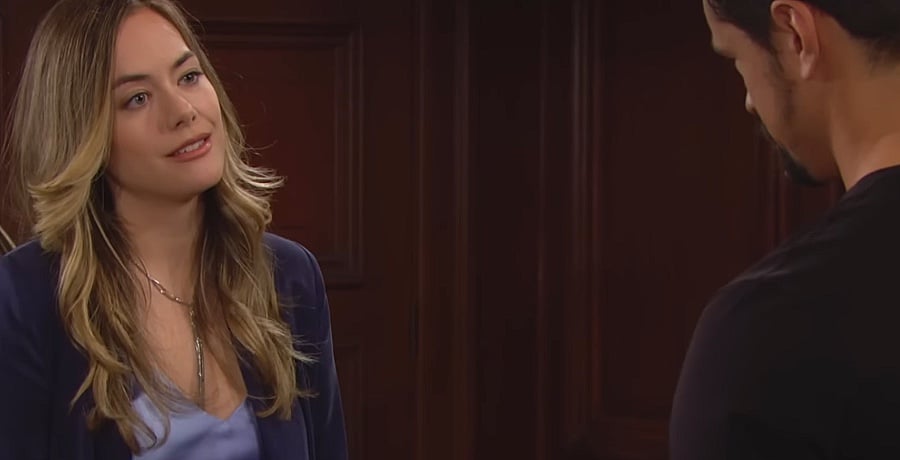 The revelation of his role in the breakup of Brooke and Ridge will crush her hard. Not only the pain of Douglas being let down by his father will hurt her. She'll understand why Liam and her mother have been so right about their skepticism of Thomas. Liam will be quick to forgive his wife for falling for Thomas' stunts. The difficult part for Hope will be looking at herself. She'll question her instincts. On top of all that, Hope will be hurt by Douglas just when he was bonding more with his father. Douglas will face his own confused emotions after his dad pulled another calculated move he learned about on accident.
Ridge, Taylor, Steffy, and Thomas torn apart
Another chain reaction on The Bold and the Beautiful will inevitably be the largest one. Ridge, Taylor, Steffy, and Thomas will have their respective bonds severed – at least for a long time. Thomas will be ostracized by the family as a result of his actions. At the very least, he'll have a hard time earning back their trust since they believed in him. Taylor will be devastated, Steffy left in a furious state, and Ridge won't want his son around the family. It'll be a bitter pill for Thomas to swallow. All members of the family are about to experience some of the worst betrayals in their life.
Will Brooke take Ridge back so soon?
Lastly, will Brooke be so willing to take Ridge back when she learns the truth? Ridge never came out with what bothered him so much that he filed for an annulment. Surely he could have at least confronted her about the phone call instead of silently ending their marriage. He deserves to have some heartache after his own actions. Forget about Taylor, that is if she's come to her senses. She doesn't want to be a consolation prize and that's exactly what winds up happening. Not only that, but she was clueless as to what prompted him to run to Aspen in the first place.
Ridge is indecisive and uses Taylor anytime Brooke does something he doesn't like. Looks like he might be in the cold until Brooke gets over the shock of what Thomas did. In the end, the two will be together since they are one another's "destiny."
Latest posts by Heather Tooley
(see all)