Garrison Brown has a lot to celebrate in the new year. First off, he purchased his own home. Now, he is celebrating a milestone occasion. On his personal Instagram, Robert Garrison Brown (he goes by his middle name), dedicated his story to his girlfriend. The two have been together for a year and he was over the moon to show off the love of his life.
Garrison Brown's Road To Independence
As viewers have seen, Garrison has worked hard to get to where he is today. The son of Kody and Janelle Brown, he really never asked for much. This is something his mother pointed out when his dad wanted to kick him out of Janelle's home during COVID. Kody's rules were so extreme that the only two wives who were able to truly follow them were Meri and Robyn. For Meri, it was easy as she had no one living with her. If she had to travel to her bed and breakfast in Utah, she would just come home and isolate.
As for Robyn, all of her kids were at home so Janelle felt she never really had to make any hard decisions. Plus, Robyn openly said she would do what was necessary to have Kody around. Christine and Janelle were the main two who were traveling and going to see their out-of-town children. Two of Christine's daughters live in Utah while Janelle's eldest daughter lives in North Carolina with her two children. Furthermore, both Christine and Janelle had three children still living at home.
With Janelle, her youngest daughter, Savanah was still in high school. As for her sons, Gabriel was in college and had a girlfriend so she wanted him to be cautious but live his life. Finally, there was Garrison. He had graduated after being in the National Guard and the only thing given to him was a car. Janelle reiterated he was working extremely hard and was thisclose to having a down payment for a house. Still, it was the boys Kody claimed were keeping him from coming around. Now, Garrison has made some major life changes and is truly a man Janelle can be proud of.
Garrison Special Celebrated Moments
To start 2022, Garrison Brown put down his own roots in Arizona and got a home loan. Janelle refused to throw her sons out of her home especially when Garrison was so close to a down payment. Looks like he succeeded in that aspect. Furthermore, he is also celebrating his one-year anniversary with his girlfriend. Interestingly enough, it was his younger brother, Gabriel who fought to be with his girlfriend on this season of Sister Wives. Kody felt Gabe prioritized his social life over familial safety which was a big issue.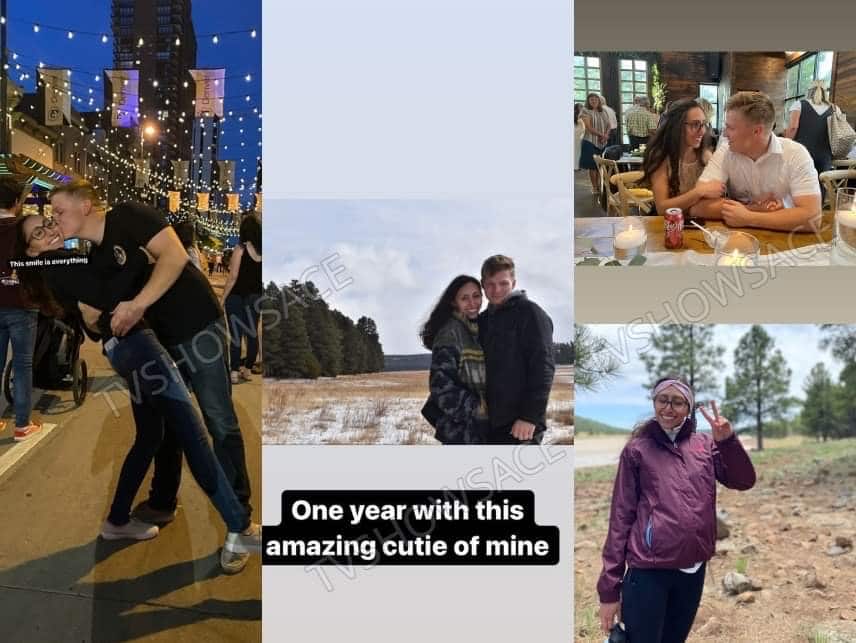 He also felt Garrison was being too social to which Janelle put her foot down. She let Kody know Garrison basically went to work and came home. He could use his dad in his life at the time of filming, fall/winter 2020. It appears he may have started courting this special lady shortly after that. He celebrated his love for her with a series of photos despite being relatively silent on social media. Garrison has maybe one or two select photos of his girlfriend on his Instagram page.
It is great to see Garrison Brown happy and thriving after having to fight so hard to be seen and heard by his father. Best of luck in all of his ventures. Watch the Brown family unfold when Sister Wives airs every Sunday on TLC.
Latest posts by Amanda Nowitz
(see all)