Savannah Chrisley Talks About Planning Her Wedding To Fiancé Nic Kerdiles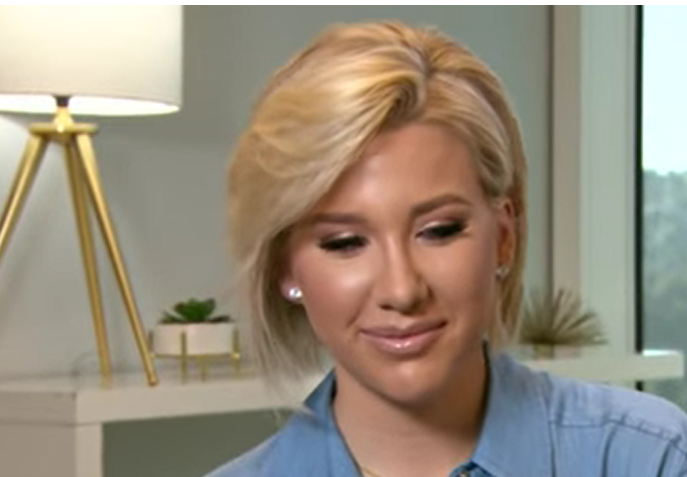 Savannah Chrisley revealed to Life and Style the details of how wedding planning is going. At the moment Savannah and all the family are filming for Season 7 of Chrisley Knows Best.
She's also getting ready for the premiere of season two of Growing Up Chrisley airing on August 6th. While she's very excited about getting married she says, "she's focusing on her cosmetics line and fragrance and being the creative director for Rampage." She says they both have a lot going on right now.
https://www.instagram.com/p/BzoZVuwnpqg/
What Savannah Chrisley Says About The Planning So Far
Savannah Chrisley said they are in the middle of planning and they haven't set a date. She said we're just trying to figure everything out. The reality star said, "We're definitely planning but, at the same time, we have a lifetime so we don't have to rush."
She also said they were throwing ideas around so that leads fans to believe fiance Nic Kerdiles is very much involved in the planning. This isn't the case, in fact, Nic only has one thing he wants on his wedding day, red velvet cake. Other than that he's leaving the planning up to Savannah Chrisley.
She said they also wanted to keep some of the details a secret. They want some things for just them. She says they want to enjoy the day and are both very excited. With such a high profile wedding for some of reality television's royalty, it will be hard for them to keep it a secret.
How Much Does Todd Chrisley Have To Do With The Planning?
Of course, you can't forget about Todd Chrisley's involvement in the whole planning thing. Savannah says, "I have always said that my dad could plan my wedding and we just show up and it would be exactly how I want it." She said they are enjoying working on it together.
No doubt what the Chrisley's put together will be beautiful. As they've proven time and again they don't like to do anything halfway.
Savannah had told People earlier in June that her dad and she were, "full force," for her special day. Savannah Chrisley also said it's more his day than my day. Despite not setting a date, she is looking at the summer of next year with up to three hundred and fifty guests. If the wedding is filmed for one of the shows, it will be a lot of fun to see Todd running around trying to get everything ready.
Don't miss the new episodes of Growing Up Chrisley when they air on Tuesday nights on USA Network.
Latest posts by Emily Walker
(see all)