Khloe Kardashian Defends Spending So Much Time With Dream
Khloe Kardashian recently deemed herself a "third parent" to her niece Dream Kardashian during an episode of The Kardashians Season 3. She said she feels like more than an aunt to Dream. While this is true, she received some backlash because she is so close to Dream. Khloe is setting the record straight now. As a matter of fact, she made it clear she loves all her nieces and nephews very much. Khloe Kardashian talked about why she spends so much time with Dream and in turn, is very close to her.
Khloe Kardashian Rebuttals Criticism About Her Involvement with Dream
As a reality star, Khloe Kardashian is no stranger to public criticism. In fact, there was another topic of judgment pointing out her poor Photoshop-edited pictures just recently. So as the jabs kept coming about the relationship between Khloe and Dream, she clapped back. As comments rolled in about her showing favoritism to Dream Kardashian, she finally pushed back with a rebuttal. "It saddens me to see clickbait headlines taken out of context or twisted to be something it's not," she addressed it in her Instagram Stories Thursday.
View this post on Instagram
Spending Quality Time
During The Kardashians season 3, the Good American co-founder helped her brother Rob Kardashian with a party for his daughter, Dream, on her 6th birthday. While she deeply loves each one of her nieces and nephews, she has a special bond with Dream. She is super close to her brother Rob Kardashian. On the other hand, she hasn't always seen eye to eye with Dream's mother, Blac Chyna. In 2022, Blac Chyna sued the Kardashian-Jenner family. She believes the family interfered with her show Rob & Chyna which was canceled. But Khloe Kardashian has chosen to set that aside and treat Dream like one of her own kids.
"I love ALL of my nieces and nephews more than I can express. Dream and I are particularly close. My brother and I are extremely close. I am with Dream all the time because I'm with my brother all of the time," she explained. "I love her beyond measure. True and Dream are best friends and I feel so incredibly blessed they have this relationship. Khloe said, "I consider ALL of my nieces and nephews my babies. I even consider my sisters my babies. I take pride in this love and always have."
Khloe Kardashian Acknowledges It Takes A Village
The Kardashian-Jenner family takes family seriously. Khloe Kardashian talks about how it takes a village to raise children. She noted how important it is to help each other through ups and downs. She knows the value of family sticking together. "We are a tribe and all of us will always be there for one another. Especially the babies!"
View this post on Instagram
In addition to Khloe being close to Rob, another reason she spends a lot of time with Dream is due to the relationship between Dream and True. Khloe's daughter True and Dream are best friends. People quoted a source saying,  "Aunt Khloé loves to be good to Dream and is always happy to take her. They're very close."
Do you believe Auntie Khloe has plenty of love to go around, or does she show favoritism toward Dream Kardashian? Leave me a comment with your thoughts on the matter.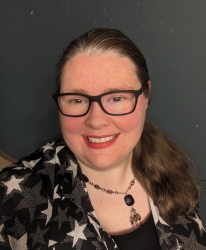 Latest posts by Bonnie Kaiser-Gambill
(see all)