Latest posts by Amanda Lauren
(see all)
Mama June Shannon fans are saying that she looks "flawless" after her latest makeover. The mother of four loves to experiment with new looks. One of her most recent styles was going full-on fuschia with her hair. Now, it seems that she is trying something new and different and it is impressing everyone. What has she done? Read on for more details.
Fans Call Mama June Shannon 'Flawless' In Latest Makeover
Admittedly, getting glam is a big feat for Mama June. She recently shared that she has to have a professional wash her hair as this is a task she hates to do. However, when this cannot happen, her husband of almost a year, Justin Stroud steps up to the plate and takes over. This became one of the reasons why she truly realized that he was a keeper. He spent over two hours washing and styling her hair for her since she despises washing her hair.
Now, Mama June has undergone a makeover, which she has shared on Instagram. Actually, it was a throwback from when she had been styled in Texas for a shoot and came out looking amazing. Everything was natural, subtle but extremely old Hollywood glame. She had hints of different shades of pink throughout her waved hair, shimmery shadow on her lids, and was dripping in diamonds. Of course, her fans could not help but comment on how great she looked.
"Truly the most flawless you've ever looked! He is a god.. 😍," one stated, shouting out the artist. Another added: "You look lovely. He did a great job." "OK I see you, continue your growth you're looking terrific," one fan shared. Someone else chimed in with: "Looking so good miss you mama June." Finally, a fan had this to say: "Omg you look stunning!!"
Getting Her Life Back Together
The last year has been a whirlwind for Mama June. Last March, she married her boyfriend of six months, Justin Stroud. This was major shock to her fans and her family who barely knew him. Then, a month later, she turned over official custody of Alana 'Honey Boo Boo' Thompson to Pumpkin, June's older daughter. June was there in May when Pumpkin welcomed twins but then she seemingly disappeared as Justin was not really allowed to leave Alabama.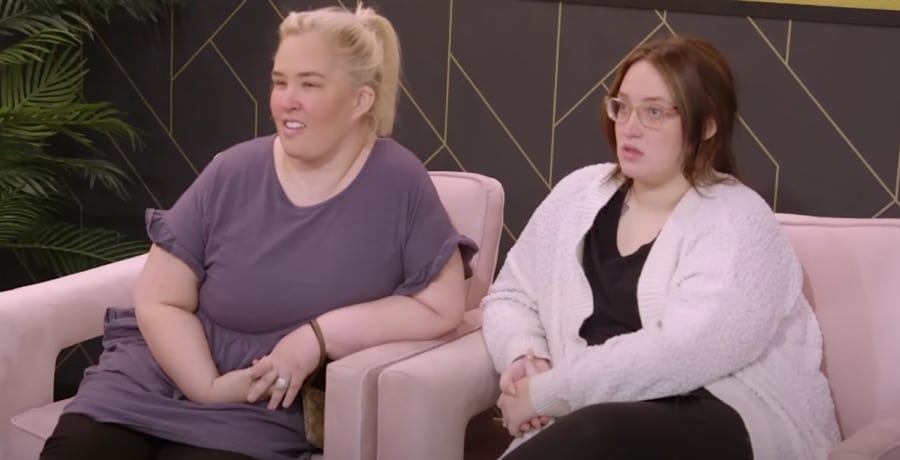 This caused a lot of scrutiny. More so, her children appeared tired of her being in and out of their lives. Mama June was also a no-show for Alana's seventeenth birthday but did send along a lavish gift and an apology. Now it appears that the family has reconciled and is trying to spend much more time together. As for what will happen with their respective shows, that is anybody's guess.
What do you think of Mama June's throwback look? Do you agree that she looks "flawless" or is it too much makeup? Let us know in the comments below.