Extreme Sisters star Baylee Ring has a lot to celebrate these days. She married the love of her life this year thus making her an Eaton. Now, the newlyweds have a big announcement to share. They are going to be parents. The two shared the big news a short while ago and already the congratulations are flowing in. Read on to find out how they spilled the beans on their little bean.
An Extreme Sisters Pregnancy
Baylee was right there for her sister, Brooke when she was expecting. Now, it may be Brooke's time to reciprocate. On Baylee's Instagram, she shared a series of five pictures of herself and her husband, Briar. In the first, the two are wearing masks as they hold up a strip of ultrasound photos. The next is a close-up of their ultrasound followed by an outside, unmasked photo of the beaming couple. Next up is a tray of baby-themed treats and finally is a positive pregnancy test.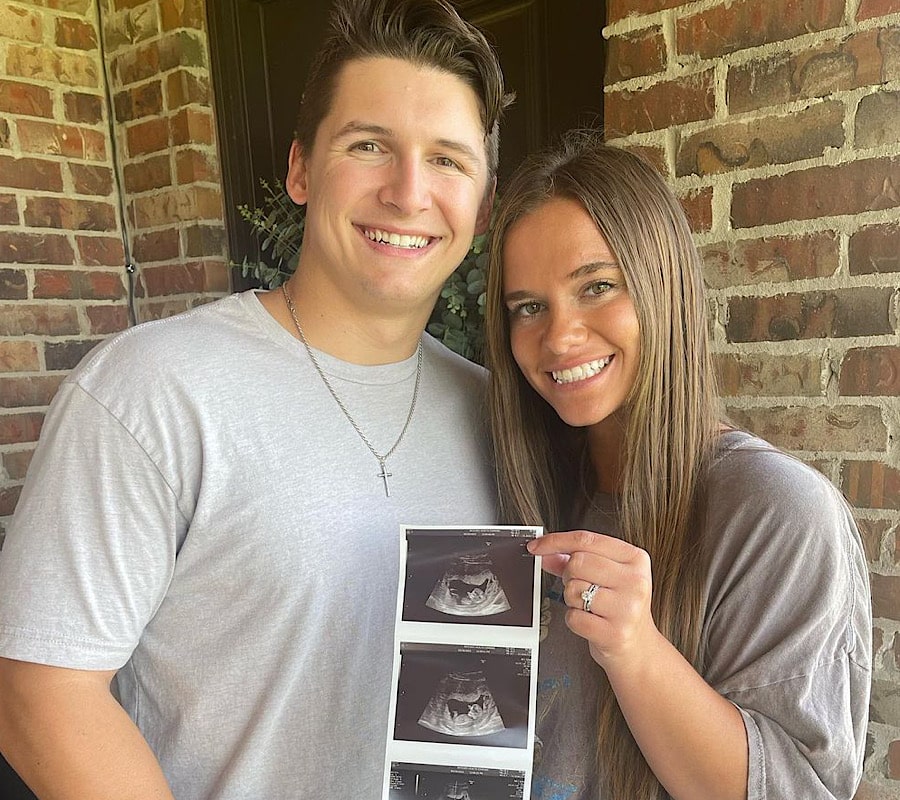 Their caption reads: "We prefer the names 'Mom and Dad.'" After that, their friends, family, and followers immediately jumped in to send congratulations.
"Omg I loved y'all on tlc so excited for y'all!!"
"Too perfect for words!! Congrats Bay!!"
"WHAT?!? This is BRAND NEW INFORMATION!! Y'all are going to be great parents! Congrats!"
"I am so excited for y'all!! You both are going to make the best parents"
"CONGRATULATIONS YOU GUYS ARE GONNA BE THE BEST PARENTS EVER"
She did not share the gender or how far along she is just yet. However, time will tell if she will continue to remain as open with her pregnancy as she and her sister were on reality television.
The Connection Between Baylee & Brooke
Though fans adored the Ring sisters, they were a tad put off by the show. Extreme Sisters was a little bit like a sibling version of sMothered or I Love A Mama's Boy. Though Baylee and Brooke were not twins, they were extremely connected and intertwined. Despite Brooke being pregnant and married, Baylee still slept in bed with her…and her husband. She was living with the couple and was supposed to be staying with their daughter. Yet, there were nights when she ended up in bed with the couple.
It was somehow the norm for the sisters and how they had grown up feeling safe. Plus, Baylee was there to help her sister groom herself as she struggled since she was expecting. They did not seem to mind the criticism that they received from fans. Now that Baylee is married and pregnant, it will be interesting to see how Brooke helps her sister out. Congratulations to the growing family.
Would you like to see Extreme Sisters come back with them on it? Let us know.
Latest posts by Amanda Nowitz
(see all)