When 1000-Lb. Sisters fans first met Tammy Slaton and Amy Halterman, the sisters were in very poor health. Both women were vastly overweight and made poor lifestyle choices that contributed to their overall health. During the show's first season, Amy managed to turn her life around and lose a significant amount of weight. She also managed to qualify for bariatric surgery.
However, she also went against her doctor's orders and got pregnant twice within just a few years of her surgery. Without a doubt, the pregnancies put a strain on her body and her doctor warned her that it would hurt her weight loss goals. But even so, Amy remained determined to stay on the right path.
Now, fans have reason to believe that Amy may actually be headed in the wrong direction. Keep reading and see what Redditors found out.
Redditors call out Amy Halterman's restaurant etiquette
1000-Lb. Sisters viewers know that Amy and her extended family live in Kentucky. They're actually spotted pretty frequently by fans in their rural community. And that's where one recent Reddit thread stemmed from.
"Amy was at Moonlite BBQ yesterday," the original poster titled the thread.
"With Michael and the babies. She didn't leave a tip and she had a whooollleee lot of plates of food."
Over the course of the show, viewers watched Tammy and Amy really struggle with their food addiction. Fans already know that Tammy is still actively struggling with food addiction and even entered rehab for it last year. However, most thought that Amy was on a much better track these days.
But it seems like most Redditors were more concerned with the fact that the Haltermans didn't leave a tip.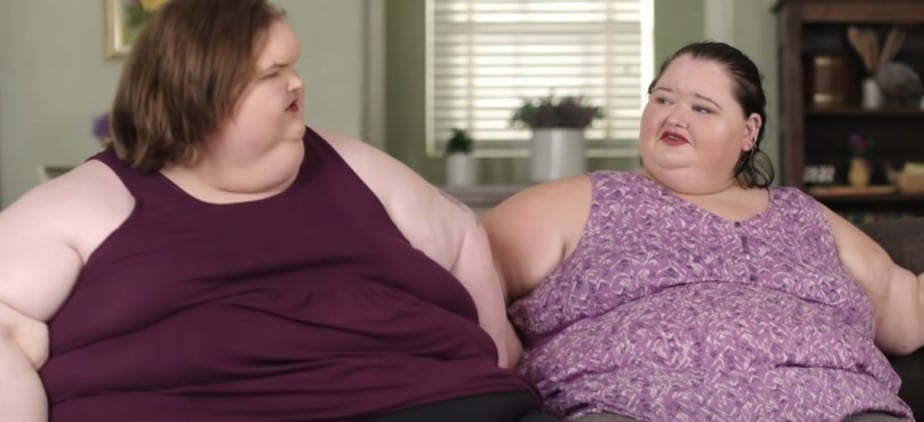 "I'm poor and I tip 😂 she has no excuses," one Redditor wrote. Another chimed in that Amy and her family make a significant amount of money from TLC, so they felt disappointed to hear that she didn't leave anything for the server.
How do you feel about the situation? Be sure to leave your ideas in the comments.
Fans just want to see more of the babies
There still isn't much information available on the future of 1000-Lb. Sisters. And fans are dying to see more of Amy and her sons onscreen. The TLC personality recently revealed that her new baby, Glenn Allen Halterman, just turned two months old. She also shared some fun baby photos of herself and her boys and invited fans to guess who was who.
With any luck, TLC will have new information about a brand new season soon. Until then, fans will just have to be patient and follow Tammy and Amy online.
Stay tuned for the latest information on Amy Halterman and her family. Don't miss out on a single 1000-Lb. Sisters update.
Latest posts by Nikole Behrens
(see all)