Latest posts by Amanda Lauren
(see all)
On the latest episode of Love After Lockup, Dougie and Rachel finally got to celebrate their marriage. Yes, they tied the knot while Doug was in jail. However, the duo had to wait until he was released to consummate the love. Rather than make the full drive home, Rachel got them a hotel room. Many viewers found their interaction on said drive cringeworthy. Once they left the hotel and to Rachel's plush suburban home, Doug noted he would be a fool to ruin this relationship. Not just because he'd lose Rachel but because he and his son never had it this nice. Unfortunately, has this dream ended, and Dougie moved on with another woman?
Finding Love After Lockup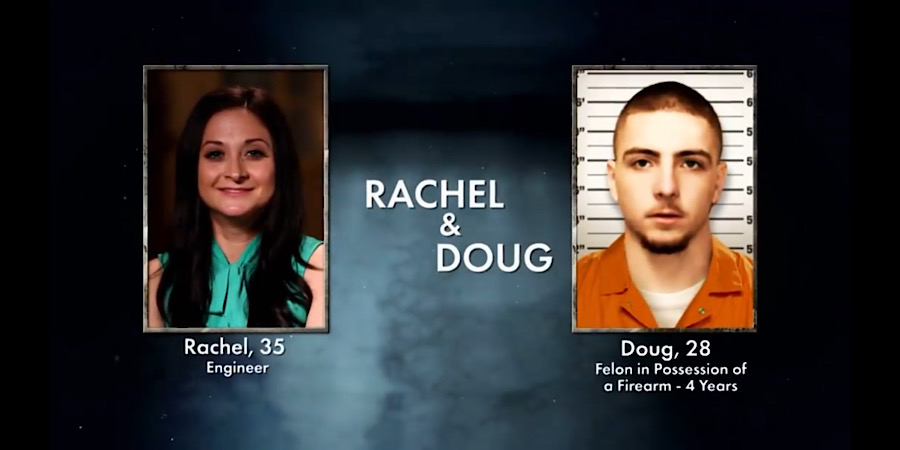 Rachel has a penchant for inmates. She was in the military and is an engineer now but this is what she likes romantically. Rachel was married to a felon before but it fizzled, so enter Doug. When she first saw him online, she was immediately attracted to his tattoos and tall stature. He is 6'5 and has been in and out of jail since he was a teenager. This only makes him more attractive to her.
Doug likes to be in control and tell Rachel what to do, something her friends see as a red flag. These are just, again, more attractive to Rachel. She took the leap and wed Dougie while he was still in prison. Additionally, Rachel has custody of Doug's son so she has taken a lot on in a short time.
Once he was released, she was right there to pick him up. They barely made it a short way before making a pit stop to "become one" in their union. Rachel admits they are eager to start a family. Doug is not known to be faithful. He is also not good at staying out of jail. A warrant was issued for his arrest earlier this year. He was tampering with his ankle monitor, according to Starcasm. Yet, are he and Rachel still on happy solid ground?
Are Dougie And Rachel Still Happy?
It seems to change like the wind with these two. Last November, Rachel filed for divorce. She let that go and it seemed like they were making it work. Then, she re-filed in June. The case is still pending. However, she does not seem negative towards Doug on her Instagram. She calls her wedding day "one of the happiest days ever." Yet, her followers got quite the shock when Rachel reposted a photo of Dougie kissing a mystery girl in her stories.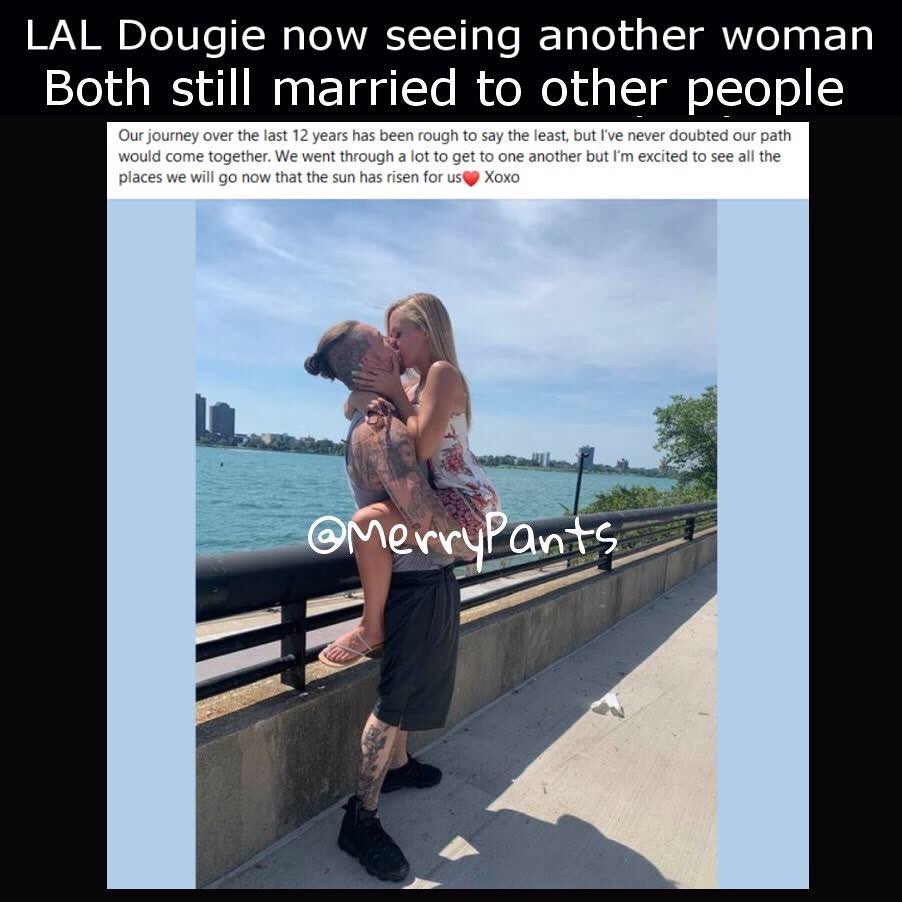 The post was originally found on @merrypants Instagram and Rachel/Dougie fans were mad. One said: "After all she did for him! But it was kinda obvious that he wasn't all that into her." Rachel did show up to the prison with a cooler of booze and bologna, per Doug's request. She also bought him a full wardrobe and toiletries for his release. 
Another follower added: "He's a narcissist unfortunately Rachel they cheat and none of their relationships will ever last." The biggest question, aside from if he cheated, is what about an NDA? Did Rachel break one by re-posting this photo? Are you rooting for their love story in the end? Let us know in the comments below.
New episodes of Love After Lockup air Fridays on WEtv.