'Bachelorette' Meet the Contestant Luke Joshua Parker
Luke Joshua Parker, who soon will be better known to viewers as simply Luke P. was one of the lucky men to meet Hannah Brown on last week's finale of The Bachelor.  Luke touts good looks and a southern upbringing.  The two had some chemistry when they met.  So what makes this handsome man stand out from the rest? Is he good enough for Alabama Hannah B?
Luke is a God Fearing Man
While Luke's Instagram remains private, what is viewable by the public speaks volumes.  His bio reads: "Jesus + Nothing = Everything" and simply quotes Philippians 4:13.  For reference, Philippians 4:13 states "I can do all things through Christ who strengthens me," according to the King James Bible.  Those are kind words to live by considering the Lord will be testing his faith in coming weeks as he films his season of the Bachelorette.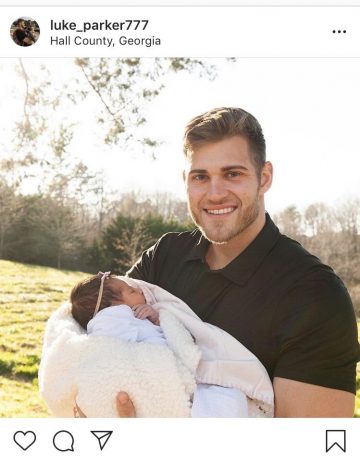 His profile picture is a photo of him and a child. It appears as though Luke likes to work with children or perhaps has even been on a religious mission.  His logic abilities may be lacking. The "Jesus+Nothing" is a little clunky and the adjoining bible quote a bit redundant but, his heart certainly seems to be in the right place.  This quality is something that separates him from the other Luke on the season, who embarrassed himself on national television by telling Hannah a sexually explicit joke.  Chris Harrison and the rest of the country collectively cringed upon viewing it.  This Luke has our vote for taking the moral high ground.
What does Luke do Aside from Look Handsome?
According to Reality Steve and LinkedIn, he lists himself as an entrepreneur and cross-fit instructor.  He does note that the cross-fit is only a parttime job according to his LinkedIn title.  What exactly entrepreneur means is anyone's guess, but perhaps it involves the fitness sector.    Luke played baseball at High Point University and Faulker University respectively.  He grew up in Florida but currently resides in Georgia.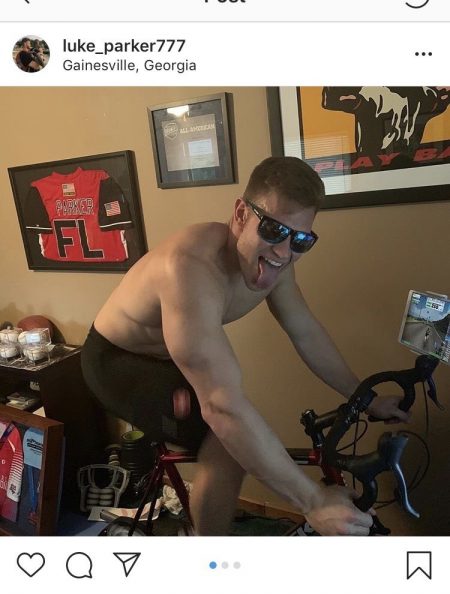 If the photos found by reality Steve before him privatizing his Instagram on March 12 are any evidence, a large part of what Luke does involves being shirtless.  Either shirtless or cuddling small children.  Not that we are complaining about his rather adorable Instagram presence.  He is on the younger end of things at 24 years old.  Could this little whippersnapper stomach an engagement at the end of this journey?  Or will picking out a Neil Lane ring prove to be too much of an imposition on his daily shirtless photo? Only time will tell how his story unfolds.
The Bachelorette premieres May 6 on ABC.
Latest posts by Allie Johnson
(see all)