Michael Simmons Cuts Live Short As Cops Show Up & Arrest Him?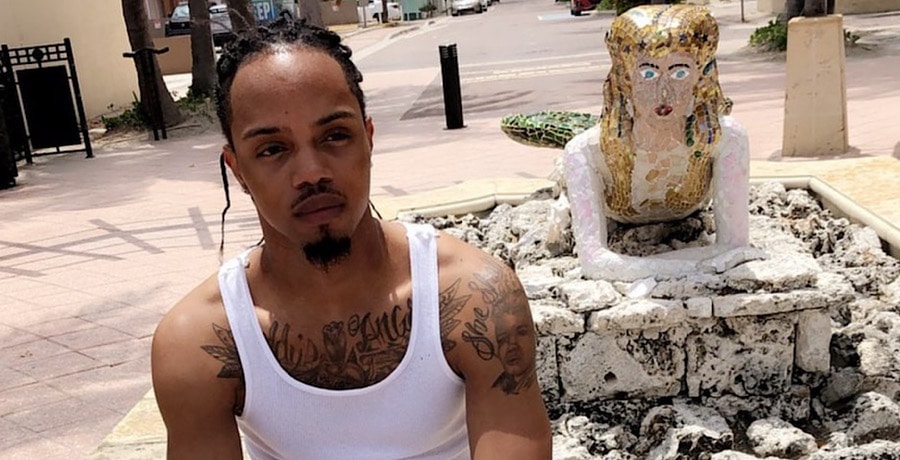 Michael Simmons is back behind bars once again after a live stream went bad. The former Love After Lockup star apparently streamed himself doing a bevy of risky things. Thus, the cops intervened and he was taken into custody early Wednesday morning. Sadly this is not the first time he has broken the law in the time fans and viewers have come to know him.
Michael Simmons' Run-Ins With the Law
When Michael was first featured on Love After Lockup, he was behind bars for parole violations. He was also in an interesting love triangle with two different women. Since being released from prison, his life has been anything but scandal-free. In 2020, Michael was charged with third-degree felony neglect of a child. However, his baby mama, Sarah Simmons was adamant it was not one of their children together.
According to Starcasm, it resulted in him being charged with felony child neglect. He received two days in jail which he had previously served and a small fine. It is still unclear who the child was but the sentence was handed down in July of 2021. Unfortunately, it appears Michael is having a hard time staying out of the limelight and under the radar.
Michael Simmons Back In Trouble
He was live-streaming some antics when it all went awry. Early Wednesday morning, Michael showed himself running across a divided highway. Furthermore, he was seen dancing under a traffic light, Starcasm reported. He has been booked in Florida as a fugitive from justice. Michael may also have an additional outstanding warrant from another state which is playing a role in his current situation.
The video was filmed with another woman and they are laughing while screaming profanities. He is in the car with her, then they stop so he can jump in and out. That is when he runs between the two lanes and the drama ensues. Eventually, the cops show up thus the live stream ends abruptly. It is unclear if the fact that he and his girl driving without caution while filming will play into his arrest. See it all courtesy of Inside The Kettle Youtube.
Currently, Love After Lockup is on hiatus to make way for the spinoff, Love During Lockup, set to premiere next month. It will show the couples as they meet and fall in love, unlike LAL where it starts at the release. Yet, let us know if you are surprised Michael Simmons could not stay out of trouble. Share your thoughts in the comments below.
Latest posts by Amanda Lauren
(see all)