Alana 'Honey Boo Boo' Thompson Kicked Out Of College?
Has Alana 'Honey Boo Boo' Thompson already been kicked out of college shortly after she started her first semester? The eighteen-year-old relocated to Colorado with her boyfriend, Dralin Carswell. It seemed like the odds were immediately stacked against her so what is really going on? Read on for more details.
Alana 'Honey Boo Boo' Thompson Kicked Out Of College?
It was a bittersweet day when Alana Thompson left for college at the end of July. Her sister, Lauryn 'Pumpkin' Efird documented her leaving and hugging the family. Then, Pumpkin was seen crying in her car. Alana and her longtime boyfriend, Dralin would be living together but off-campus. She claimed it was for security reasons, and obviously so she could have her boyfriend with her. However, as a freshman, this may not have been the best choice. Shortly after she started classes at Regis University, Alana admitted that she was stressed.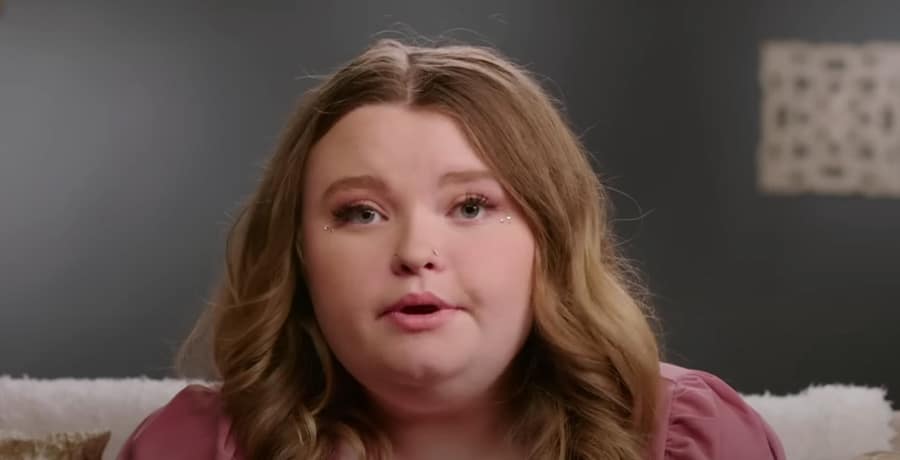 Despite being stressed, it seemed that she would be okay but did it all backfire? According to a Reddit thread, fans started to wonder if everything was okay with Alana 'Honey Boo Boo' Thompson. The OP wrote this: "Is Lana back? Pumpkin posted on fb that she had some personal stuff come up so she wouldn't be live, and tonight Alana is with her. Wonder if she came home? They're avoiding the question from what I've seen." Alana had even posted the below image to her Instagram. So, what did fellow Redditors have to say about this situation? 
One wrote: "Lmao, she probably dropped out or got kicked out. They're trying to figure out how to spin the story." Another added: "unfortunately she is on TT so much, she is prob not studying. She was struggling with Chemistry and was asking for a tutor but was having trouble getting one. IMO she should have been in the dorms year 1." Someone did chime in with the idea that she was apparently just in town for the weekend. Pumpkin did say that Honey Boo Boo had to come back all of the time if she moved to Colorado.
More Info On The Show?
The
new season of Mama June was being filmed
a few months back so this may be a storyline for the series. Hence why they are keeping Honey Boo Boo's visit vague. At the same time, she is living a completely new life away from her family, with her boyfriend, trying to manage college. When she was in high school in Georgia, Pumpkin was always on her to do her work and fill out applications. Now, it falls on her because she is an adult.
Do you think that Honey Boo Boo will make it through this year or will she end up back home? Let us know in the comments below.
Latest posts by Amanda Lauren
(see all)