'My 600-lb Life': S7 Cillas Givens Looking Unrecognizable Today
My 600-lb Life Season 7 alum Cillas Givens went through tons of challenges due to his weight. He appeared in the show at over 729 pounds. He always had oxygen by his side and was mostly bedridden. His food addiction became a big hurdle for him to be there for his fiance and his daughters at the time. With his life on the line, the Detroit native decided to change. He sought Dr. Now's help and has thrived in life since. Keep reading to see his incredible transformation.
My 600-lb Life: Cillas Given's Weight Loss Journey
Cillas used food as a comfort to deal with being isolated as a child. However, his life changed when he met Dr. Now. He followed the bariatric surgeon's orders and eventually lost enough pounds for a weight loss surgery. He's also determined to reach his physical goals for the sake of his fiance, Jessica. With the help of a strict diet and physical activities, he eventually dropped 139 lbs. His last reported weight was 250 pounds. But the My 600-lb Life alum didn't stop there. He continued to pursue his goals and is now looking unrecognizable.
In February 2023, Cillas uploaded a stunning photo of himself holding his two dogs. He also shared a photo with his family on April 10, and it's obvious that he has dropped even more pounds.
Cillas Is Having The Time Of His Life With Family
Cillas Givens has kept in touch with the fans after his episode. He loves to share photos with his family. His daughters have grown so big since the show. Many are also glad that the My 600-lb Life alum is now able to be a father and husband. Additionally, his Facebook states that he's now married and is interested in cars, traveling, and American football. He has also been in love with his dogs. In January 2022, the former TLC star uploaded a stunning photo of himself lying with his American Bully dog.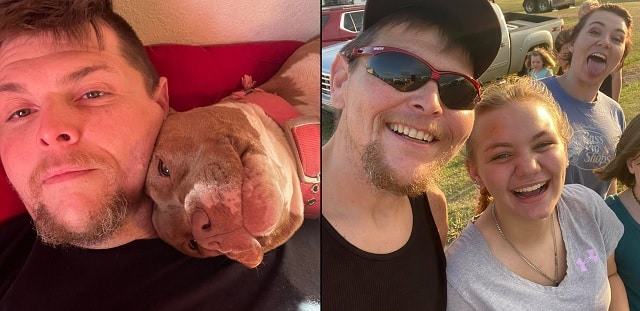 My 600-lb Life: What Is Cillas Givens Up To Today?
According to Cillas' FB, they're now living in Enid, Oklahoma. He's currently working as a Behavioral Habilitation Professional 3 at Liberty Healthcare Corporation. He also uses his journey to inspire others to keep going in life. The former My 600-lb Life alum even has a quote on his social media page that says, "Hard work dedication and determination and u can accomplish anything in this life!"
It's clear to see that Cillas Givens can now provide for his family after his life-threatening food addiction. There are also reports that he worked as a Customer Service Supervisor at ContactUS Communications.
If you are looking for more My 600-lb Life news, come back to TV Shows Ace for all your updates.
Latest posts by Michael Malley
(see all)