Mama June's Daughter, Pumpkin Pregnant With Triplets?
Is Mama June's daughter, Lauryn 'Pumpkin' Efird pregnant with triplets? The mother of four already has her hands full with twins who just turned one in May. So, will she be adding more love to the bunch now that her sister, Alana 'Honey Boo Boo' Thompson is not at home? Read on for more details.
Mama June's Daughter, Pumpkin Pregnant With Triplets?
When Mama June found out that Pumpkin was pregnant again, she was shocked. Her son, Bentley, was just a few months old and she could not believe it had happened so soon. Pumpkin went on to blame her mother for bringing COVID into their home. For some reason, during that time, she could not use her birth control. June came back and said it did not stop Pumpkin and her husband from doing the deed. In May 2022, they welcomed twins, a boy and a girl, Stella, and Sylus, making them a family of four. Along with that, Pumpkin and her husband, Josh had a daughter, Ella.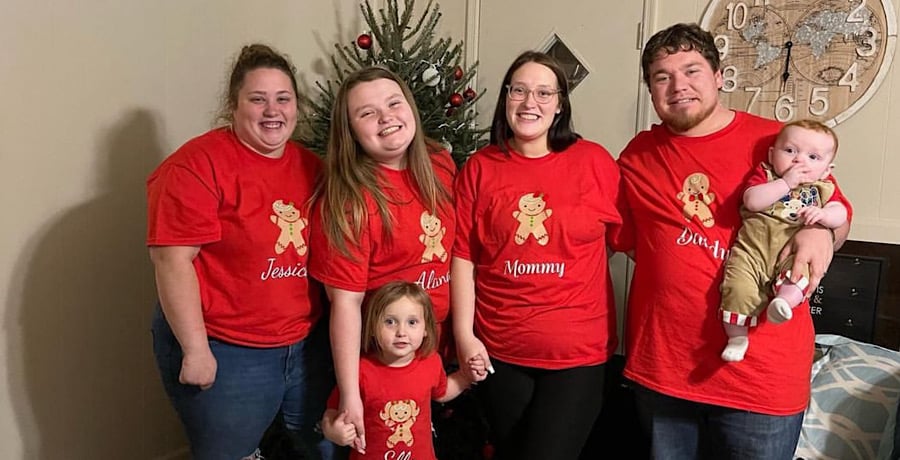 They were also raising Pumpkin's teenage sister, Honey Boo Boo. It was a financial struggle as Mama June only gave $800/month, something they documented on their reality series. So, is Pumpkin expanding her family again? She did a TikTok trend which will predict when you will get pregnant again and it came back triplet girls next year. Pumpkin immediately covered her mouth and pretended to vomit. Obviously, this is not ideal for her. Reddit shared the video and their reactions to the idea of her becoming a mom of seven.
The OP wrote: "Oh No let's hope not. She already has enough kids already lol." Fellow Redditors chimed in, saying that she got her tubes tied. Therefore, it does not look like she will be giving Mama June more grandkids. "I remember her saying she had her tubes tied after the twins because she was done having babies," another added. She had Josh try the trend and he is expecting in October.
Questionable Parenting
Over the last several months, Pumpkin's parenting has come into question. She does a lot of TikTok late at night and her kids are seen begging for her attention. Additionally, she is not always super sanitary when dropping off bottles to the children after handling certain foods. It has become concerning. Finally, fans have noticed her eyes are either wide or glazed and that has caused some concern. Yet, she has had to grow up early, raising Alana when Mama June was in her addiction so she has tried to do her best.
Do you think Pumpkin has her hands full with the children she has? Let us know in the comments below.
Latest posts by Amanda Lauren
(see all)