'90 Day Fiance': New Partner For Kenny Niedermeier, Where's Armando?
Move over Armando — Miss Debbie Aguero is coming in HOT Kenneth "Kenny" Niedermeier's replacement on 90 Day Fiance Pillow Talk: Before The 90 Days. Miss Debbie took to Instagram last night to share the exciting news with her 16.6K followers. Where is Armando and how do 90 Day Fiance fans about Miss Debbie sliding into his spot next to the Fabulous Kenny? Keep reading for the scoop! 
90 Day Fiance: New Partner For Kenny Niedermeier, Where's Armando?
Last night, Miss Debbie of the TLC franchise shared a photo of herself snuggled up next to the Fabulous Kenny Niedermeier. Kenny had a huge glowing smile and Miss Debbie flashed a mischievous grin as she slid into Armando's spot next to his gorgeous husband.
"Miss Debbie And Kenny Are Up To Something Tonight," she teased in a caption attached to the photo of the two TLC stars sitting next to each other. Her post didn't reveal what the news was at the time. But, Kenny was spotted in the comments of her post dropping a few emojis.
In a follow-up post about an hour later, Miss Debbie shared another update. She was going to be Kenny Niedermeier's new partner on 90 Day Fiance Pillow Talk: Before The 90 Days! 
But, where is Armando? 
In the comments of her post, her followers were pretty positive about the situation. But, they wanted to know how this happened. How did she end up pairing up with Kenny? More importantly, where was Armando?
In response to the questions, Miss Debbie explained there was no cause for alarm as there would ALWAYS be only one Kenny and Armando. Moreover, she wasn't interested in trying to compete with that. Miss Debbie, however, added that she believed TLC was just testing the waters to see how the change-up worked or if the viewers liked the chemistry the duo had on Pillow Talk together. She, however, had no reason to think it was a permanent situation.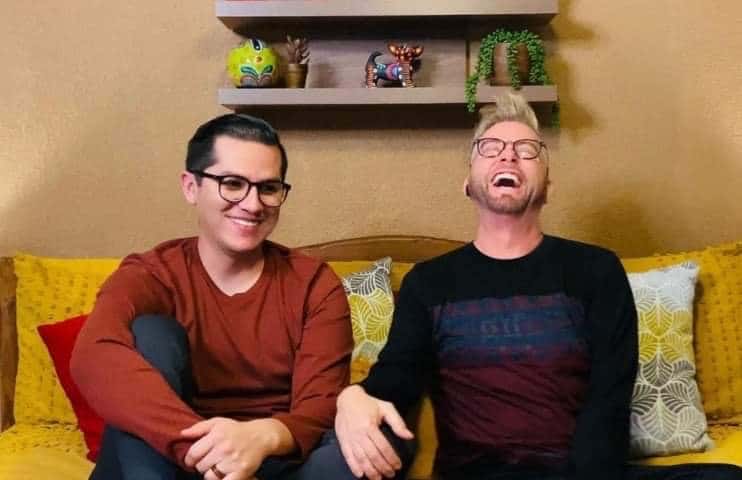 90 Day Fiance Are Not Here For This 
On an Instagram account dedicated to 90DayFiance update, this news was also shared with fans. TLC viewers admit they aren't feeling it as they don't particularly like Miss Debbie. Other fans agree TLC needed to get it together because they only want to see Armando next to Kenny. Here's some of what fans had to say in response to TLC giving Kenny a new partner:
"Noooooo not Debbie. I want Armando back"
"I don't like her! Where is Armando?"
"naaa not really! I was kinda happy her season was over!"
There was, however, some support for the Miss Debbie and Fabulous Kenny match-up as some fans agreed their level of sass would go well together.
Did your jaw hit the floor when you learned TLC had a new partner lined up for Kenny Niedermeier? Do you agree that Kenny and Armando are easily a fan-favorite couple from the franchise? Moreover, do you think Miss Debbie Aguero and Kenny will continue to have chemistry together on 90 Day Fiance Pillow Talk: Before The 90 Days that will entice people to keep watching? Share your thoughts on this in the comments down below. 
Latest posts by Trisha Faulkner
(see all)