'RHOBH': Harry Hamlin & Lisa Rinna Unscripted, Off-Camera
In recent news, RHOBH Lisa Rinna was discussing details of quitting the Real Housewives of Beverly Hills. Since the announcement of their decision to leave, what is next for her and Harry Hamlin? Their oldest daughter, Delilah Belle Hamlin, gave insight into a "new show" on the horizon for her parents. What is life like after leaving Real Housewives?
Next Chapter In The Works For RHOBH Alums
RHOBH Lisa Rinna and Harry Hamlin have said goodbye to the show. Meanwhile, their oldest daughter had some news to share. Surprisingly, she leaked to Page Six on Thursday, June 1, "It involves cooking. I don't know if I'm allowed to say that but there you go."
Delilah Belle Hamlin is a California native, a model, and social media star.  Both Delilah Belle Hamlin and her boyfriend, Henry Eikenberry, were at the premiere of The Crowded Room when she gave Page Six the little tidbit about her parents' plans.  Sadly, she wasn't willing to give many more details. However, she did slide in a tiny hint by saying, "It involves cooking. I don't know if I'm allowed to say that but there you go." While she slipped in a little taste of the upcoming future, she also mentioned she doesn't plan to be part of the new show her parents are in.
View this post on Instagram
Lisa Rinna and Harry Hamlin Lived Lots Of Life On Camera
During the time that Lisa Rinna and Harry Hamlin were on RHOBH, their family shared many important moments with the world. All things considered, the couple has had a long-standing on the Real Housewives series. The family has been on RHOBH since 2014.
One of those moments shared was in 1998, Rinna posed for a nude Playboy cover shoot while pregnant with Delilah. Through the years, the fans watched their daughters, Amelia and Delilah grow. On the Bravo series, Amelia battled with anorexia and anxiety. As well as the Hamlin sisters also discussed the launch of their clothing line and modeling career during RHOBH. Each of their daughters became supermodels.  During that time, Lisa and Harry shared struggles, successes, and tons of drama. Unfortunately, a sadder memory,  Lisa's beloved mother, Lois, also passed away during Rinna's final season. Unmistakenly, they lived their lives in front of the cameras and now they are moving on to the next chapter.
"This is the longest job I have held in my 35-year career and I am grateful to everyone at Bravo and all those involved in the series," Lisa Rinna told Us in a statement at the time. "It has been a fun 8-year run and I am excited for what is to come!'"
View this post on Instagram
What Does Life Off-Camera Look Like For Lisa Rinna and Harry Hamlin?
According to Us Weekly, RHOBH Lisa Rinna is having the time of her life.  "It has been heaven, absolute heaven. I mean, I've been to Paris and London and I've been able to travel and go to fashion shows.," she exclusively told Us in March. "I'm having so much fun and this is all about fun and party time off. I mean, it's perfect. Couldn't have come at a better time."  Lisa Rinna and Harry Hamlin are getting a chance to travel and spend time with their daughters, Delilah Belle Hamlin and Amelia Gray.  Also, some of their time was spent preparing for and celebrating the couple's 26th wedding anniversary in March.
Us Weekly updated about the RHOBH family, "You just never know. I mean, everybody's busy right now doing their own thing. Delilah's releasing her first song, which is very exciting. And Amelia's got her career all over the world and Harry's working on Mayfair Witches. So I couldn't really even get everybody together at this point."  The RHOBH family seems busy as usual, but doing well.
As fans patiently await further details about the "new cooking show," hopefully more details will surface about the venture. What do you think the show will be like? Have you heard any more about life after Real Housewives? Leave us some comments below with what you've heard.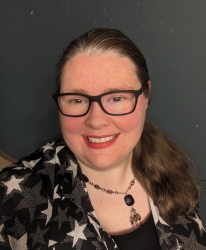 Latest posts by Bonnie Kaiser-Gambill
(see all)