Jay Cutler Causing Major Controversy After Big Bear Hunt
Jay Cutler is no stranger to reality tv and being in the spotlight. He is an ex-NFL player and former husband to Kristin Cavallari. Jay Cutler has gained many followers through his visible presence, but he is currently getting mixed reviews. Kristin Cavallari's ex-husband is seeing some praise as well as criticism for his recent hunting trip.
Jay Cutler's Reality Check
The ex-NFL player was once upon a time married to Kristin Cavallari. Naturally, that came with lots of exposure through the reality tv series Very Cavallari where they were both in the limelight. The footballer was in 3 seasons of their hit docuseries Very Cavallari before their marriage ended in 2022. He had his fame from being a star quarterback for the Chicago Bears. However, now he's getting lots of attention about a really big bear. Jay Culter posted a proud picture on his Instagram page about his recent large kill. Pictured in the photo, Jay Culter is in the great outdoors showing off a giant furry bear he shot during his hunting trip. It was captioned, "MT bear hunt in the books. @outsiderig Heading home to get some summer ale @gratisbeer." Among the comments, there was a strong response to the photo in several ways.
Comments Go Wild
There have been tons of chattering back and forth about what people think of Jay Cutler's venture. Markedly, some of the commenters are stunned by his actions. For example, statements surfaced saying, "How can you even be proud of this?" and "Wow this is awful!" Criticism continued from the public, "I'm a huge fan of you Jay. But im not a huge fan of killing bears at all, I understand the reasons to do so for population control conservation. It just seems silly to brag on social media about killing something you cant take out with your hands or a blade. Be humble. I don't see bears taking us down and posting it on their Instagram." Additionally, one person said, "I'm leaving lol. I had no idea he was this heartless."
Conversely, Jay Cutler is getting some nods of approval, praise, and support too. For instance, one commenter tried to give some perspective as to why he would do this, "Like other accomplishments, this takes planning, skill, patience, hard work, luck. Does that make sense?"
At any rate, some took this as a great opportunity to poke fun at his affiliation with the Chicago Bears, "Jay continues to hurt Bear fans." As well as "Wish I could say I've never seen you kill the Bears before…" While others came to see the fight between the opposing sides in comments, "Popcorn anyone? Better than pretzels when drinking @gratisbeer" and "Checking in, he's at 665k. Lost 3k followers so far."
View this post on Instagram
All Rainbows And Sunshine
After the huge response to Jay Cutler's hunting trip, he followed up with another wide view of the outdoors. His comment was, "If you didn't like the bear post, here is a rainbow to calm you down. You're welcome. Go drink @gratisbeer, that will help also."  Meanwhile, the message was delivered while holding a coffee mug toward the sky and capturing a double rainbow.
View this post on Instagram
It gleaned comments like, "I just came back for the comments." Continued statements came in, "haters/commenters "unfollowed". Lol. Its just all of us regulars left."  Additionally, some pushed back, "Why you always gotta clap back tho? just post it and be done."
View this post on Instagram
Several people mentioned coming there to see the comments. While others just focused on the fact he was promoting his beer. As you can expect, many comments on Jay's photos steered to name-calling and personal attacks on fellow commenters.
What do you think? Was Jay Cutler wrong for his hunting? Give us your thoughts in the comments.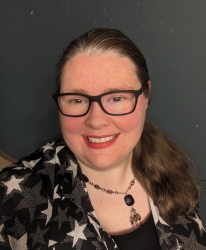 Latest posts by Bonnie Kaiser-Gambill
(see all)