'Sister Wives' Audrey Kriss Stops To Breathe Life In
Sister Wives Audrey Kriss is stopping to breathe life in. As they walked outside with their partner, Leon Brown, they enjoyed the wonders of nature. This is something that the longtime couple often loves to do in their spare time. Now, they are showing off some beautiful shades of life that they found while out and about. Read on for more details.
Sister Wives Audrey Kriss Stops To Breathe Life In
Audrey Kriss and their partner, Leon Brown are very into being active and outside. In fact, Leon has practiced yoga for some time. They often can be found outdoors, walking their pups and living their best lives. Though it seems that Leon has not seen their mother, Meri Brown in some time, they keep on moving forward. Earlier this year, Leon showed off the first part of their gender reassignment surgery. Following in Audrey's footsteps, Leon unveiled their top surgery as they made coffee and danced around the kitchen. Recently, the couple went on a nice nature walk with their dogs and smiled the whole time.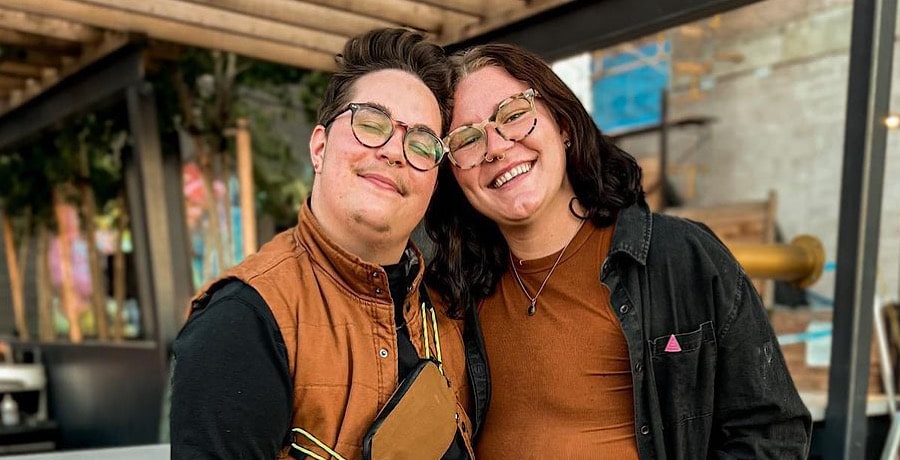 Now, Audrey Kriss is showing off a day in the lilacs along with Leon Brown. They were surrounded by them and even stopped to breathe in the smell of the delightful purple flower. These pictures were shown on Audrey's Instagram page and received so much positive feedback. In the caption, Audrey wrote: "Stop and smell the lilacs 💜 hehe." The photos showed both of them immersed in the lilacs, together and individually. Leon's mother, Meri commented, saying: "Love!! 💜"
View this post on Instagram

This was followed by other fans showing support for the happy couple. "Purple flowers smell the best. It is known," one noted. Another added: "These pics are so lovely!" Leon's sister-in-law, Michelle Petty had this to say: "These photos!!!😍 perfection." Interestingly enough, Michelle's wedding to Leon's brother, Logan Brown was the last family function Leon attended. It was also the last big family affair where almost everyone came together. It occurred prior to Meri and Janelle Brown leaving the plural family.
The Next Gathering
It seems that the next time that Audrey Kriss and Leon Brown will gather with the plural family is in July. That is when Gwendlyn Brown is set to tie the knot with her fiancee, Beatriz. Audrey and Gwen have been very supportive of one another and only one sibling is not invited to the wedding. So, this should be a fun family affair. Until then, hopefully, the couple will keep sharing their fun nature adventures. That is where they seem the happiest.
Do you like following Audrey Kriss and Leon Brown as they live their best lives? Let us know in the comments below.
Latest posts by Amanda Lauren
(see all)