Did Lisa Rinna Really Quit 'RHOBH' Or Is There More?
Did Lisa Rinna really quit RHOBH or is there more to the story that has been told? Initially, it seemed like it was a mutual decision for Lisa to exit the series. Then, Andy Cohen revealed that she had quit via text. Yet, she has maintained that she is happier now away from the show. However, is there more to the story than what Cohen shared? Read on for more details.
Did Lisa Rinna Really Quit RHOBH Or Is There More?
Lisa Rinna really struggled through Season 12 of RHOBH. She had joined in Season 5 and stirred up a lot of drama. Yet, she was always very open and a lot of fun. So, she seemed to work with the show quite well. Then, her mother, Lois got sick and passed away. From there, she hit a downward spiral and her rage was uncontrollable. It did not help that she ended up clashing with Kathy Hilton though unintentionally. They were all on a trip to Aspen when Hilton apparently went off of the rails and Lisa happened to be with her when this occurred.
It hit Lisa Rinna so hard that she claimed PTSD and did not know how she would recover. According to Andy Cohen, she quit right after the explosive reunion. However, is that really what happened? Per an interview that Lisa did with ES, she shares why she stepped away from the housewife life after eight seasons. "I think the world itself has gotten so volatile that the response doesn't match what we're doing. I didn't want to live like that," she started.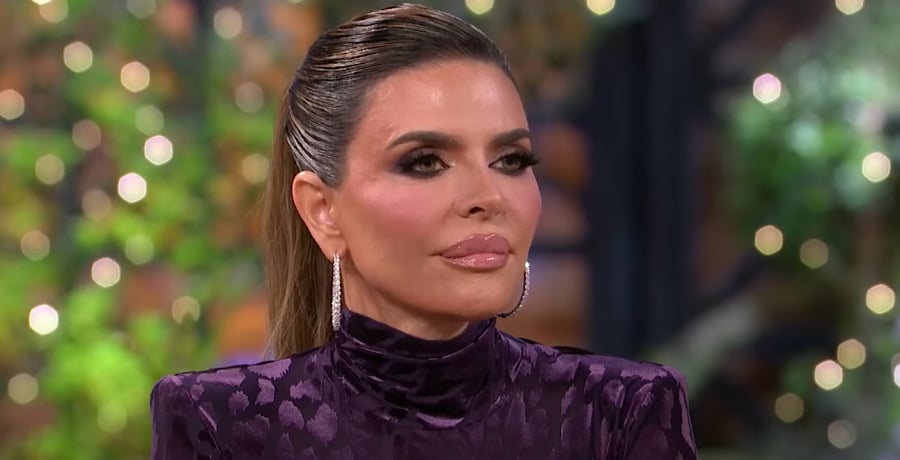 Lisa Rinna went on to say: "I don't think that's healthy. The way the fan base reacts to the show now is not how it was when I first started." Furthermore, the job ultimately was becoming too dangerous for what it was worth. "We were getting death threats. Some of the most horrible things I've ever seen in print in my life, and it's a reality show! It's a stupid show," Lisa revealed. Clearly, she knew when it was time to turn in her diamond and has not looked back.
Milestone Moments
A lot happened while Lisa Rinna was on RHOBH. She watched her two daughters, Amelia and Delilah grow and become supermodels. Plus, Amelia was very open and honest about her struggles with an ED and anxiety. At the same time, Lisa showed how she hustled as well as her marriage to Harry Hamlin and her clothing brand. Then, fans adored her mother, Lois, who passed away sadly in Rinna's final season. So, she lived her life in front of the cameras and now she has moved on to the next chapter.
It seems that Lisa Rinna quit because it was the best mental health decision. She needed to look at the big picture, which she did. So, will you miss Lisa Rinna on RHOBH? Let us know your thoughts in the comments below.
Latest posts by Amanda Lauren
(see all)