Mama June Shannon & Pumpkin Show Ugly Truth On Live Stream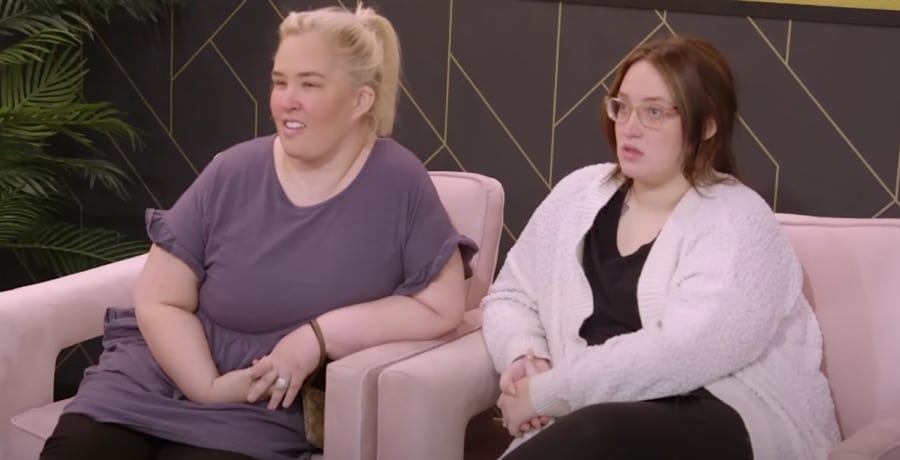 Mama June Shannon and her daughters have started to mend their relationship ever since June chose drugs over her family. Now that she is sober, she has tried to spend as much time as possible with the four of them. In fact, they've been making TikTok videos together but some of their fans have noticed some strange behaviors. It seems that they are starting to show an ugly truth but what is this truth, exactly? Read on for more details.
Targeting Fans On Social Media
Mama June's daughters, Pumpkin Efird and Alana Thompson are very active on social media. Recently, they made a sad announcement that their sister, Anna 'Chickadee' Cardwell was diagnosed was stage 4 cancer. While their sister is going through all of this, Alana and Pumpkin have been very active on TikTok. In fact, these two have started to target fans that they feel are giving them hate. Their followers on social media have gotten pretty upset with them for how they antagonize their fans. They are constantly targeting fans and calling them out. Not only that, they continue to beg for money and gifts on social media as well.
When Alana's boyfriend, Dralin Carswell got arrested, she received a lot of backlash about it. She and her sister went on a tirade when they got hate on social media. Alana went off about how horrible the police are and how he was set up. Of course, her fans were very turned off by her foul language and overall attitude. After watching this, quite a few of her fans were curious why they keep begging for money.
Mama June Begs For Money
While Mama June's daughter is trying to fight cancer, she and her other daughters have been begging for money online. Fans feel that Chickadee, who is getting chemo treatments and raising two kids, is the only one who should be asking fans for money. In fact, these fans shared a video from TikTok on Reddit that shows Mama June and her daughters asking for money.
In the video, Alana and Pumkpin are chatting with fans. Fans could hear Mama June in the background, calculating how much money they are making while they're on the Live session. While Mama June thought she was whispering, Pumpkin called her out on it and told her that she was being too obvious about money.
One Redditor wrote, "Lonely people who think that if they give them money or gifts that these nasty people will be their friends. imagine being so desperate that you would want those people to be your friend. I think they shouldn't even be allowed to gift anyone at all." Another added, "GRIFTERS! They have money for tats and piercings and those hideous nails yet beg for people to give them money. Alana always talks about how much money she has but begs for it on TikTok. Such a disgusting family."
What do you think about this family asking about money? We would love to hear your comments and watch Mama June: Family Crisis May 5th on WeTV.
Latest posts by Allie Johnson
(see all)