'Life After Lockup' Blaine In A Wreck, Lindsey Gives Update
Life After Lockup star Blaine Bailey was involved in a car wreck. His girlfriend, Lindsey Downs shared the news late Thursday night. So, is everyone okay, and more importantly, how is Blaine? Read on for more details.
Life After Lockup Blaine In A Wreck, Lindsey Gives Update
Last week's episode of Life After Lockup was not the best for Blaine Bailey and Lindsey Downs. Though he was excited that he did not have to go to jail, he also was hiding a secret. He did not tell his girlfriend of nearly a year, Lindsey, that he had agreed to three years of house arrest. In his mind, Blaine believed that this was a great surprise as he would not have to serve nearly twenty years behind bars. As for Lindsey, she was in for a surprise when they were getting intimate and she discovered his ankle monitor.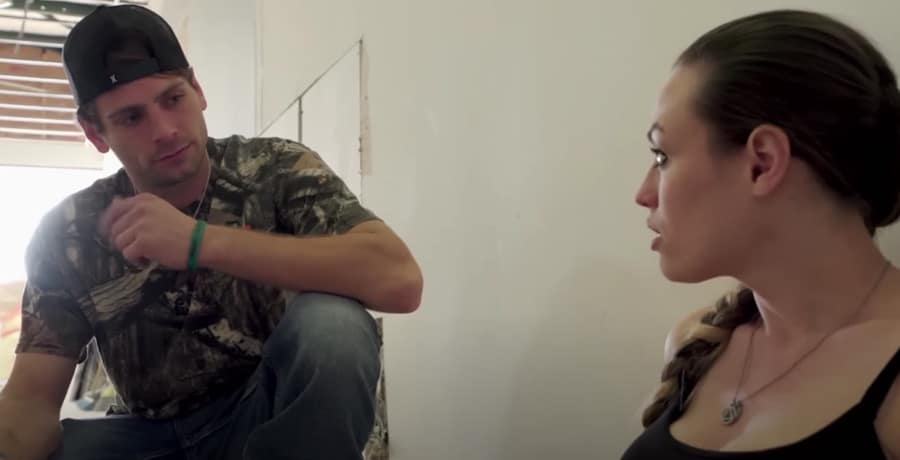 Lindsey just wanted transparency, mainly because she did not want anything to jeopardize her parole. She was lucky enough that she got to stay with Blaine, who had a past. Now, he was on house arrest and did not even take the time to run it by her. Though they seem to have made it past that situation in real-time, something else has struck them-literally. Lindsey took to her Instagram stories to share an update on her Life After Lockup love.
Along with a photo of a smashed truck, she wrote this: "Someone ran a red-light and t-boned Blaine. Everyone is OK!" It is the last part that really matters as it is awful what happened. However, to know that Blaine and whoever did this left unscathed is the most vital piece of information in the story. It does look like there is a lot of damage to the driver's side so Blaine is incredibly lucky to be okay after that. The truck, however, did not fare so well.
Lucky In Love
Lindsey and Blaine had been good friends for a long time, before Life After Lockup. However, they never crossed that line because it was frowned upon. Then, he became very protective of her while she was dating Daonte Sierra. Not only was Lindsey living with Blaine but she was in a relationship with Daonte who never left her alone. Lindsey was just trying to adjust to life on the outside, reconnect with her daughter, Miley, and work. Unfortunately, Daonte did not care for this and the two eventually broke up. It was perfect timing as Blaine confessed his feelings for Lindsey and the two have been building a life together ever since.
Are you shocked, after that picture of the truck, that Blaine is okay? Furthermore, are you happy that he and Lindsey are still making it work? Let us know your thoughts and watch Life After Lockup Fridays on WeTV.
Latest posts by Amanda Lauren
(see all)