'Sister Wives' Aspyn Brown & Mitch Thompson Living Best Lives Abroad
Sister Wives daughter, Aspyn Brown is living her best life while traveling abroad. The eldest child of Kody and Christine Brown is exploring Paris alongside her husband, Mitch Thompson. Though Aspyn is not big on social media, her hubby is making sure to capture all of the beautiful moments. Now, he has shared their latest sweet snap and it is simply adorable. Read on for more details.
Sister Wives Aspyn Brown Living Her Best Life Abroad
Aspyn Brown leads a very low-key life in Utah with her husband of nearly five years. She always supports Mitch as well as her mother, Christine Brown. Aspyn was there for her mom amid the split from her father, Kody after they had been married for over twenty-five years. Admittedly, she had seen the decline in the relationship and wanted to be the best support system possible. Furthermore, she wanted to be there for her youngest sister, Truely Brown. Despite not being active on social media, Aspyn Brown does make appearances on her family's accounts.
She is often featured at celebrations and is always smiling. Now, she is off in Paris with Mitch Thompson and they are truly living their best lives. He has documented their travels on Instagram from the time they first got on the plane. They both seemed so thrilled to be going on vacation and heading to Paris. Then, he just posted another photo of the two posing in the streets. They are glowing and look like they are living an absolute dream come true.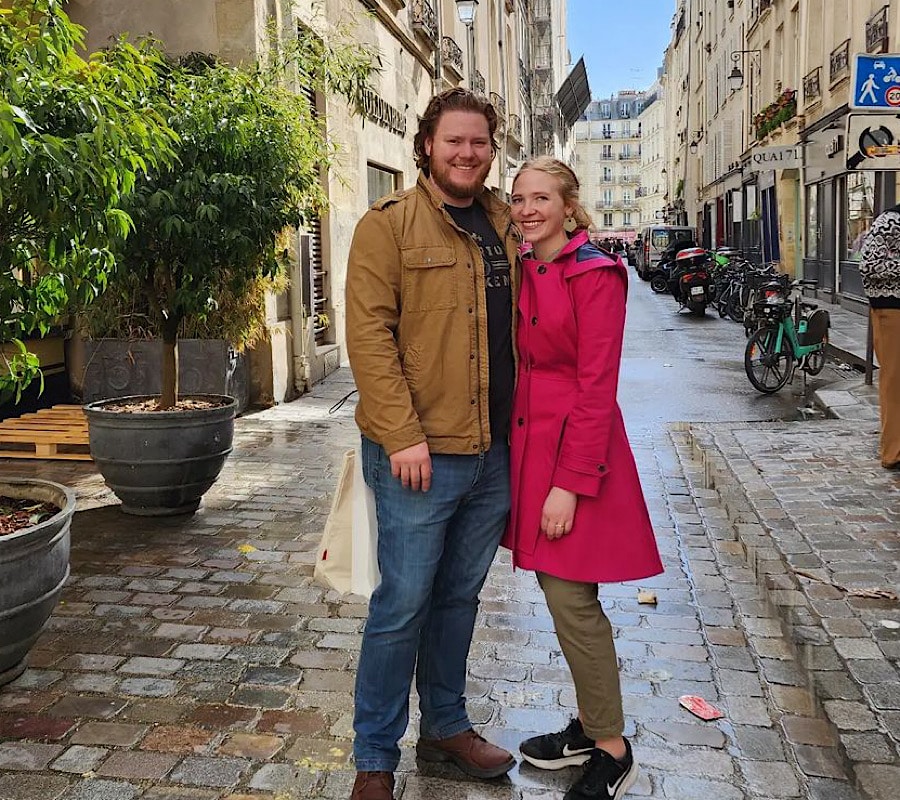 In the caption, Mitch wrote: "We are having a great time abroad." It is unclear if this Paris adventure is for Aspyn Brown's twenty-eighth birthday. She did celebrate with a high tea alongside her mother and her sisters but this clearly would be the best possible gift ever. Family, like her sister-in-law Michelle Petty (Logan Brown) commented on how happy she was for them. Then, a fan added: "You guys make such a beautiful couple. Lov the show hope you are both loving married life."
Achieving Goals
Aspyn Brown and Mitchell Thompson have been really enjoying their time as husband and wife. Just last Christmas, they took the time to share that they had bought their first home together. This was a huge achievement for both of them. More so, it was an amazing Christmas present to gift themselves. Now, with Aspyn's mother, Christine, and her younger sister, Ysabel, back in Utah, it seems that there is so much love to go around. The Brown gang is back together and better than ever.
Are you enjoying watching Aspyn and Mitch's trip to Paris? Do you think that they make a truly solid and happy couple? Let us know your thoughts in the comments below.
Latest posts by Amanda Lauren
(see all)