'Life After Lockup' Blaine Shares If Storyline Is Real, Lindsey Update
Life After Lockup star Blaine Bailey is giving an insider look at if the show is real or fake. Plus, he is giving some insight as to his relationship with Lindsey Downs. The two have struggled since the new season began due to lies and secrets that Lindsey was unaware of. Now, Blaine has posted a video of his reality. Is the series actually real? Read on for more details.
Life After Lockup: Blaine Shares If Storyline Is Real, Lindsey Update
Blaine Bailey joined Life After Lockup last season when he came to get Lindsey Downs from prison. The two had been friends for some time but they knew there was a line that they just could not cross. Plus, she was dating Daonte Sierra so she felt that she needed to be committed to him. However, she was living with Blaine while she was on parole and he really watched out for and over her. Eventually, the two realized that they were meant to be and by the end of the season, they were a happy couple.
Enter this season of Life After Lockup and the two are building a life together. That is until it is revealed that Blaine could face almost two decades behind bars. Lindsey wished she had been made aware of all of this as opposed to having his lawyer spill the beans. He was then offered house arrest for three years and decreased fines but did not tell Lindsey or even consult with her. Blaine just went and did it which Lindsey only discovered when they were getting intimate and he did not want her to take his pants all the way down. That was when she saw the ankle monitor.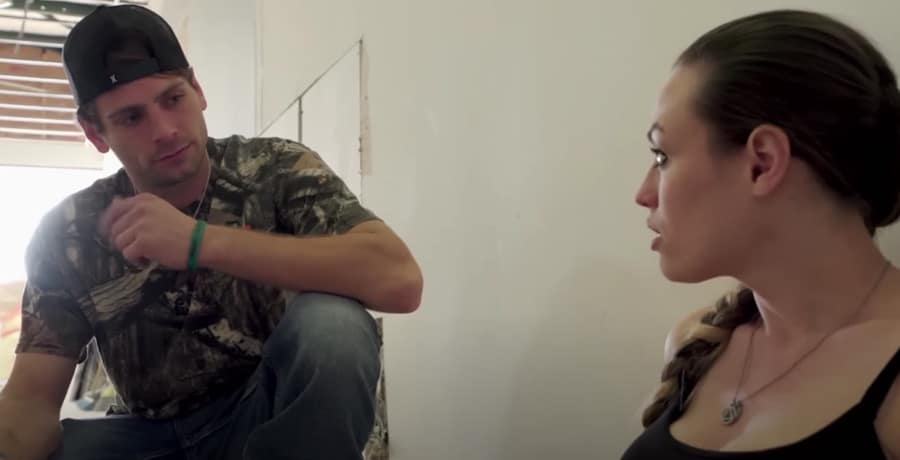 He explained what happened and she freaked out mainly because it could put her parole in jeopardy. Yet, was this all real and does he have an actual ankle monitor? Blaine took to his Instagram to show off his ankle with his monitor as well as Lindsey laughing in the back. "For people who say it's fake or we are acting here you go. Real house arrest. Real ankle monitor," Bailey wrote and tagged Lindsey in his post.
Still Together
Aside from the fact that Blaine Bailey confirmed that what you see on Life After Lockup is real, he also is confirming something else. It seems that he and Lindsey are going strong. Now, that is not to say that every couple is genuine for the cameras. As for these two, this is their real life. Fortunately, Lindsey seemingly forgave Blaine for hiding his house arrest from her and it looks like her parole was not jeopardized. They seem to really love and care about one another so this is happy news all around.
Do you think that the show is really "real" or are elements staged? Let us know and watch Life After Lockup Fridays on WeTV.
Latest posts by Amanda Lauren
(see all)