Another Layer Of Kody Brown's Hypocrisy Comes To Light
Another layer of Kody Brown's hypocrisy is coming to light and it is not really a surprise. The problem is that the Sister Wives patriarch thinks that he is infallible. However, he never really addresses his shortcomings unless he is trying to justify why he is lashing out. So, what is this new layer that has recently emerged? Read on for more details.
Another Layer Of Kody Brown's Hypocrisy Comes To Light
Kody Brown has shown his hypocrisy more than once. He wants to act like he treats all of his wives equally yet her will try to morph all of them into his fourth wife, Robyn. Additionally, fans were a little taken aback when they learned that both Kody and Robyn were unvaccinated. This is a personal choice, clearly. However, he essentially ruined and divided his plural family over his stringent pandemic protocols. So, it would seem that he would be the first in line to get vaccinated. Plus, he was terrified Robyn was going to die when she had the virus, and he had to rush her to the hospital.
Now, another level of hypocrisy is being questioned by someone on Reddit. They started a thread regarding weight and how Kody Brown claimed he was not attracted to Christine initially. "Kody has revealed that he was not attracted to Christine because she was "a little chubby" which makes me wonder about Janelle, because in all of the photos Janelle has always been bigger than Christine. Did he never like Janelle? Just wtf," the OP started. They then asked if he was just waiting for his skinny little love of Robyn to come along and make him happy.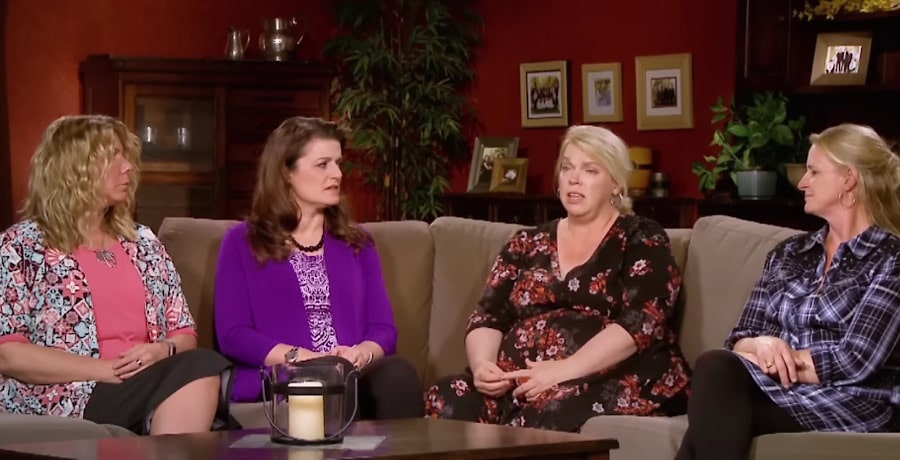 That was followed by the notion that all of his wives continue to gain weight after being married to him for too long. It was questioned if it was stress eating. Fellow Redditors chimed in and believed that it was just Christine he was not attracted. More so, he may have genuinely had an attraction to Janelle. However, some felt he really just liked her ability to make money and everyone knows Kody is attracted to the green.
Always There For His Women
Robyn Brown noted in the Season 17 tell-all that Kody Brown had been there for all of his wives through everything. He was by their sides through stretch marks and weight gain. That shows that this had become somewhat of a talked-about subject. On the contrary, one Redditor pointed out that Mykelti Padron, Christine's daughter, talked about their childhood diet. They were very poor therefore the food they bought was not the best. So, that could have further contributed to unwarranted weight gain. As for Janelle, she and Kody said that they had a great marriage, but weren't in love as much as good friends.
Do you think Kody Brown is a hypocrite for calling Christine "chubby" but accepting Janelle? Does it seem that he picks and chooses who can look or act a certain way to be a wife? Is that why he is down to just one wife now? Let us know your thoughts in the comments below.
Latest posts by Amanda Lauren
(see all)