'SW': Kody & Robyn Brown FINALLY Own Their Truth
Sister Wives stars Kody and Robyn Brown are finally owning their truth. And, fans are in agreement it certainly took them long enough to fess up to what fans already knew. What truth are they owning up to exactly? Scroll down for the details.
Kody and Robyn Brown own up to their truth
Sister Wives stars Kody and Robyn Brown are finally owning up to the fact that they are NOT a polygamous couple anymore. Rumors have swirled and made headlines for MONTHS that Kody was rushing to find new wives to replace Meri, Christine, and Janelle. These rumors largely stemmed from the fact that he strives to make Robyn happy. Moreover, she expressed that she never wanted to be in a monogamous relationship. Fans, however, never bought that and believed Robyn always wanted Kody all to herself.
Now, Kody and Robyn Brown are finally owning their truth. They are "basically" a monogamous couple. It was in a Cameo video that has been making rounds on TikTok that Kody brown fessed up to being in a monogamous relationship with Robyn. He, however, proceeded to admit that piece of information was probably a spoiler. He, however, wasn't too concerned about spilling the beans. Kody added that he thought it was fairly obvious at this point that he and Robyn were monogamous. But, teased it would be addressed on the new season of the series.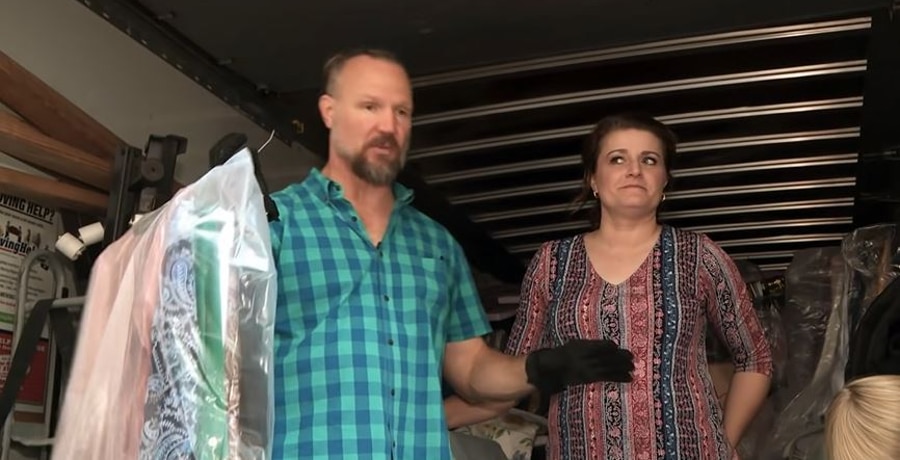 Should Sister Wives even continue?
What was ironic about this Cameo video is the fact that Kody Brown was also giving advice on how to be a polygamist. Sister Wives fans agreed it was a bit of a joke for someone who failed at being a polygamist to try giving advice on how to do such. In fact, fans question whether the TLC series should be allowed to continue at all given the fact that Kody is no longer a polygamist and Robyn is no longer a sister wife.
Sister Wives fans love the idea of a spin-off focusing on Janelle and/or Christine. Fans are also open to spin-offs focused on some of the Brown children. They, however, aren't too interested in continuing to follow Kody Brown and his wife Robyn on their monogamous journey.
Do you think Sister Wives should be canceled? Should TLC consider a spin-off instead? Share your thoughts with us in the comments down below. And, keep coming back to Tv Shows Ace for all your Sister Wives news.
Latest posts by Trisha Faulkner
(see all)