Scheana Shay Details Why She Didn't Change Her Name
Scheana Shay talks about why she didn't make the traditional choice to change her name after marrying Brock Davies. As most Vanderpump Rules fans already know, she changed her surname to Shay after she tied the knot with her first husband, Michael Shay, in 2014. What is different with this marriage? Since then, the reality star has built fandom with her name. With Scheana Shay's widely recognized name, she made the decision not to take her new husband, Brock Davies' last name.
Publicity Tied To Scheana Shay
Along with Scheana Shay's name decision, she has been on the fans' radar lately for multiple topics. In particular, fans were split on her post about her new venture.  Admittedly, fans were enraged with claims of Scheana Shay physically assaulting Raquel Leviss. Equally, fans can't forget her recent "TMI Tweet" which was seen as an overshare about her daughter. With all the good as well as questionable publicity over the years, it is understandable she chose not to return to her maiden name. Before her marriage in 2014, she was known as Scheana Marie Jancan. She has generated fandom with her "Shay" title on Vanderpump Rules and in other ventures.
Will Scheana Shay Change Her Name In The Future?
Will the past fandom keep the celebrity as "Shay" or is there a possible change on the horizon? About six months before Scheana Shay and Brock Davies' wedding, there was a discussion about the name. At that time, she said she planned to take his name. Highlighted by, No Filter with Zack Peter, she said she wanted both of their names to match their daughter's. Their little girl is named Summer Moon Honey Davies. "Honey" is a nod to his family, which was his mother's maiden name. "I kind of want [Brock] to legally change his to Honey Davies, so then when I change mine it's Honey Davies." She added, "I don't know how soon I will go through that entire process because it's a lot."
Furthermore on the podcast, Scheananigans with Scheana Shay, she reiterated they both want to change their names. In addition, Scheana Shay indicated that Brock Davies wants to legally add Honey to his name. She held off on the change because she said, "I want it to be Scheana Marie Honey Davies."
Is Scheana Shay Soon To Be "Scheana Marie Honey Davies"?
Scheana Shay discussed the name change on, Scheananigans with Scheana Shay. She mentioned that Brock Davies had not started on the name change process at that point. Moreover, she shared they were in no rush to make it happen. Davies also made it clear during the episode that he didn't mind the fact that Scheana was still using her former hubby Michael Shay's last name. To clarify, he admitted he didn't like it when people accidentally called him Mr. Shay. No one can fault him for that though.
View this post on Instagram
What Made This Marriage Different?
So why didn't this marriage come with a name change? According to The Daily Dish in 2017, the name change is too much of a hassle to revert. For Scheana Shay it was far more efficient just to wait before marriage instead of returning to her maiden name. She just wasn't interested in the time it would take. The reality star seems to think she will change her name again one day. Undeniably, it is a bit of a shock under current circumstances that Shay was quoted by The Daily Dish stating, "When and if I get remarried, I would absolutely take my new husband's last name. I would never keep an ex's last name while married to someone else,"  Surprisingly, with that opinion, there has not been a fast action plan to take the current husband's surname.
Will the name change take place soon? The fans are keeping tabs and waiting to see what happens. As Shakespeare says, "What's in a name?"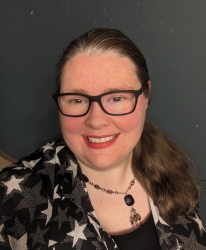 Latest posts by Bonnie Kaiser-Gambill
(see all)