Latest posts by Trisha Faulkner
(see all)
Honey Boo Boo's boyfriend was arrested following a police chase earlier his week. Per a recent update on the original story, Alana's boyfriend, Dralin Carswell, had both an illegal gun and drugs on him at the time of his arrest. What additional details have been made available since the original report came out yesterday? Scroll down for the scoop.
Honey Boo Boo's boyfriend arrested following police chase
After running the plates on Dralin Carswell's vehicle, police officers attempted to pull him over for a traffic stop. He proceeded to take them on a three-mile car chase on the streets of Georiga before the cops rammed his vehicle causing him to stop. Shockingly, his 17-year-old girlfriend was in the vehicle with him at the time. She reportedly did not get in any trouble nor was she injured.
In a police report obtained by The Sun, Alana Thompson was the passenger of the vehicle at the time of the police chase. The police report reveals that during the high-speed chase, Dralin Carswell did run a vehicle off the road as he tried to get away from the cops.
At one point in time, the vehicles were reportedly going 75 MPH down roads with a speed limit of 55. (Which is also a felony)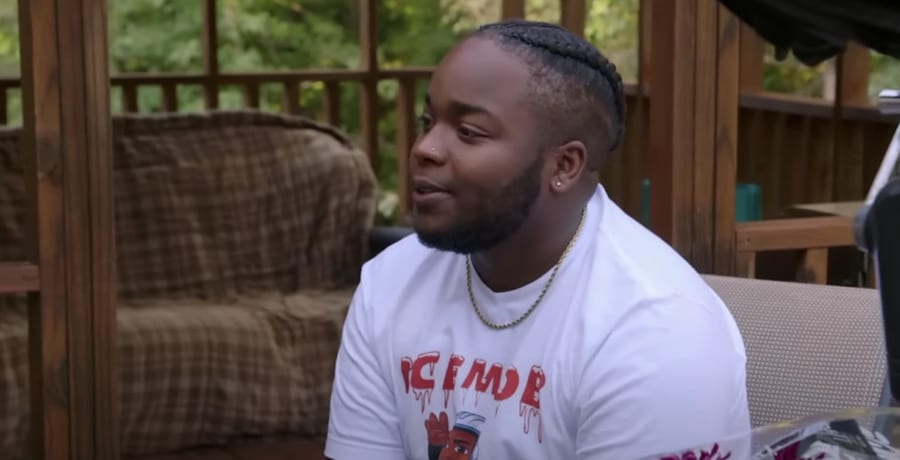 Police rammed into the vehicle to stop him
Police officers were successful at stopping Honey Boo Boo's boyfriend by ramming into the side of his vehicle and causing him to lose control of his car and spin out. The police report refers to it as a pit maneuver.
The officer recounted what happened next: "I exited my vehicle with my service pistol drawn and pointed my firearm at the driver's door."
In the report, the police officer notes that the windows were extremely dark. So, the driver was instructed to roll his window down.
I noticed that male driver and a female passenger in the front seat and a male passenger in the back seat on the driver's side."

Alana Thompson – Dralin Carswell Instagram
The police report claims that after serving the vehicle, they found both marijuana and a firearm. The deputy confirmed in the report that the firearm was not registered.
Honey Boo Boo's boyfriend ended up getting arrested for a DUI, fleeing police, following too closely, failing to maintain lanes, speeding, and driving while suspended. As Tv Shows Ace previously reported, his backseat passenger was also arrested for outstanding warrants.
Alana was transported to the Monroe County Jail where Pumpkin later picked her up.
Dralin Carswell's bond was set at $25,000. And, it appears as if his bail was posted as he has since been released.