Latest posts by Amanda Lauren
(see all)
Mykelti Padron has been taken out and she is actually blaming her mother, Christine Brown. Though Mykelti was praising her mom the other day, it seems she is not so happy with her right now. So, what did the mother of six do to take her daughter out? Read on for more details.
Mykelti Padron Gets Taken Out, Blames Christine
It has been a very busy time for Mykelti Padron. As a new mother of three, she admits that she is not sleeping as much with the addition of her twins, Ace and Archer. She also promotes her new Patreon with her husband, Tony Padron where they are very candid about past experiences with family members. Furthermore, she is also busy promoting her MLM, LuLaRoe as well as getting herself into tip-top shape. She looks amazing postpartum but sadly, she has been taken out by a bug and it's all her mom's fault.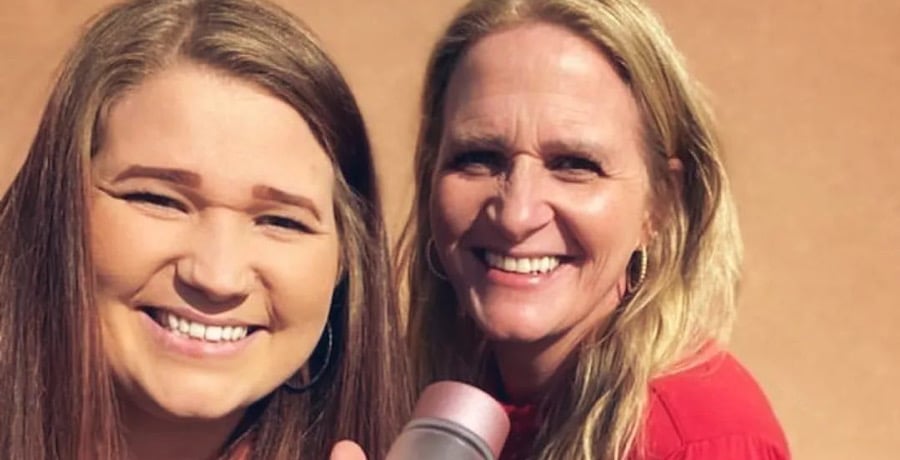 In a recent Instagram post, Mykelti shared a photo of herself looking tired and unwell. Beside her were her twin boys. In the caption, she wrote: "I'm sick at home with a bug my mom @christine_brownsw brought back from her trip in NC. I think as repayment she should come binge watch TV with my kids and I until we're better #seasonalflu #notagoodtime #iforgivenorthcarolina #hopefullytheboysareokay." Christine was recently visiting Janelle Brown's daughter, Maddie Brush. She welcomed her third baby, daughter Joey in early February.
Now that Christine is back, she must've immediately gone to see Mykelti Padron and her family. That did not work so well in the long run but Mykelti's main concern is that her kids stay well. Fans could sympathize with how she felt. "Ugh I have a similar bug I haven't been out of bed in 2 days I don't even want to see the disarray of my house😂," one wrote. Another added: "Hope you feel better. I am stuck home with Covid." Seems like a lot of people are not feeling the greatest right now.
Downtime
Mykelti Padron does not feel great right now but maybe she needed a break from her hustle. As she does point out, she feels that Christine is now obligated to come binge television with her. It seems like she just wants her mommy which is totally fair when you are not feeling well. Janelle Brown, who was also in North Carolina, is currently battling a head cold. This has caused her to crave interesting meals for breakfast. At least the family can all bond over North Carolina sickness.
Do you think Christine should come to hang out with Mykelti Padron and her babies while they recover? Let us know your thoughts in the comments below.