Latest posts by Amanda Lauren
(see all)
Live with Kelly and Ryan is about to undergo some changes comes spring as Ryan Seacrest will be departing after six years. In his place will be Kelly Ripa's husband, Mark Consuelos. As they begin the process of changing hands, Conseulos made his "brother," Seacrest cry but why and how? Read on for more details.
Live Kelly Ripa's Husband Makes 'Brother' Ryan Seacrest Cry
Though it is obviously not an easy transition, the time has come for Ryan Seacrest to step away from Live. The host was only supposed to be on the show for three years but ended up staying for six. Yet, he has so many commitments that it is amazing he is still standing on a daily basis. Now, due to American Idol, he has chosen to relocate back to the west coast. This means that he is officially exiting Live and in his place will be a frequent guest co-host, Mark Consuelos.
According to Yahoo, Mark was on Live Friday, February 17th to talk about the changing of the guards. While Consuelos was there, he celebrated Ryan and his time on the show. At the same time, Mark had a way of making Ryan Seacrest tear up with his kind words. After all, Ryan has spent several years as Kelly's work husband and essentially has become like family to the Ripa-Consuelos crew. Seacrest started the lovefest by saying this: "I do want to say, you're a brother to me, you're a family member to me. I've become so close with both of you."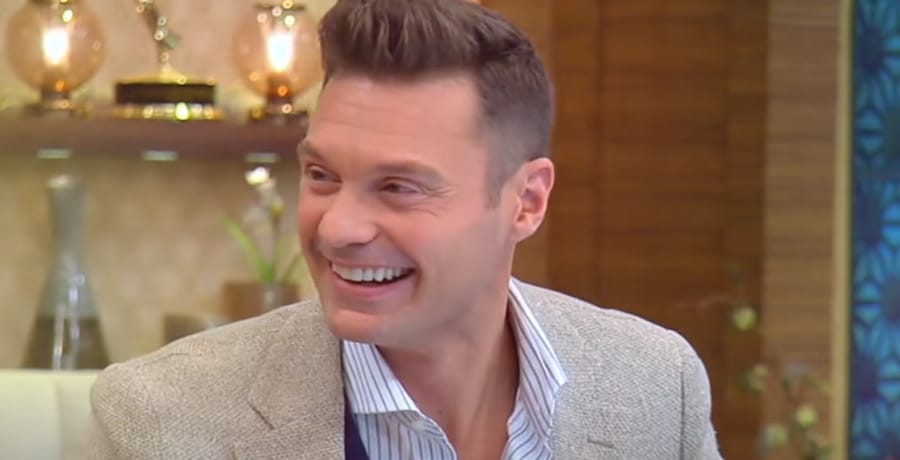 He went on to add: "The three of us sat — before I moved out here — and had real conversations about doing this for a few years. It ended up being longer than I thought, and I couldn't be happier to see you come in and be next to your wife, who we both know is the most amazing human being on the planet." That was when Mark came in and brought the waterworks with him.
Mark Echoes The Sentiment
After Ryan Seacrest shared how he felt having been on the show, Mark had his own sentiment to share. "I couldn't think of a better person to sit next to my wife for the past six years. You're a true friend. You're a brother. You're generous to my wife, to my whole family. I got to meet your family. I love your parents, your niece, your sister, your brother-in-law," shared Consuelos. This made Ryan immediately tear up with emotion. The three have clearly formed a very strong bond and it has been noted that Seacrest will be welcomed back whenever he is around and available.
Did Mark's tribute to Ryan make you tear up, as well? Plus, will you miss him when he leaves? Let us know in the comments below.