Latest posts by Amanda Lauren
(see all)
It is officially over for 90 Day Fiance couple Angela Deem and Michael Ilesanmi. Though this was a long time coming, now it seems that their three-year marriage has officially come to an end. Here is everything that we know.
90 Day Fiance Stars Angela & Michael Are Done
At the end of the 90 Day Fiance: Happily Ever After? tell-all, Angela Deem was honest. She said that things were not good with Michael and that she was having divorce papers drawn up. However, she did say that she might not sign them. Now it seems like she has changed her mind and will be terminating the marriage. This has been a bad situation for some time now as Michael has been in Nigeria while Angela remained in the states. Furthermore, she believed that he was cheating on her and had only wanted to be with her for a Green Card.
Though Michael claimed that this was all false, no one completely trusted him especially after he was seen stepping out with Usman 'Sojanoy' Umar. According to In Touch Weekly, Angela and Michael have chosen to end their marriage since she learned he was officially unfaithful. Not that she was a saint for talking to her Canadian male friend. A source told the outlet this: "Angela and Michael are not together."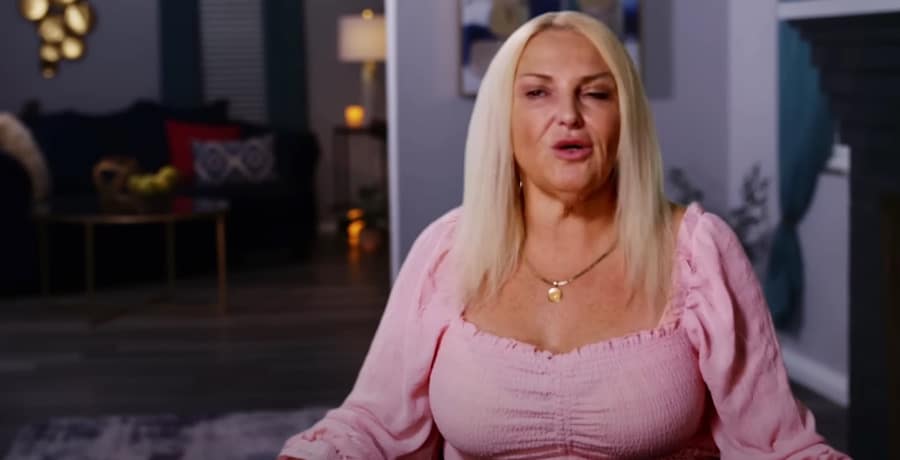 During the last season of 90 Day Fiance: Happily Ever After?, Angela went over to see Michael. She soon learned about his infidelity and that he had told another woman that he loved them. This was her breaking point as she had given him as much as she could. More so, she has been having an off feeling about her husband earlier when he would consistently ask for money. Angela claimed she was giving him more than enough to get by.
Just A Storyline?
This 90 Day Fiance couple has been on the rocks many times before. When they first were seen on the series, they broke up only to reconcile so that they could get another season. After two seasons of Before the 90 Days, Angela and Michael made it to 90 Day Fiance and then the spinoffs. Yet, they were able to make it through lies and trust issues so that they could come back together. They did get married in 2020 in Nigeria. Unfortunately, Michael was not too thrilled when Angela underwent several plastic surgeries. He did, however, take a lie detector to prove he was not using her. Recently, Angela was seen filming with other TLC stars so this might just be hype for that spinoff.
Do you think Angela and Michael are really over for good? Or do you think this 90 Day Fiance couple will get back together? Let us know in the comments below.