Latest posts by Trisha Faulkner
(see all)
Alana Thompson a.k.a. Honey Boo Boo was feeling herself yesterday when she took to Instagram. The reality TV personality shared three full-body photos that revealed some serious weight loss. Honey Boo Boo was fully embracing herself and her body as she declared her love for herself with a sticker she attached to one of the photos. What did her 1M Instagram followers have to say about her weight loss? Keep reading for the details.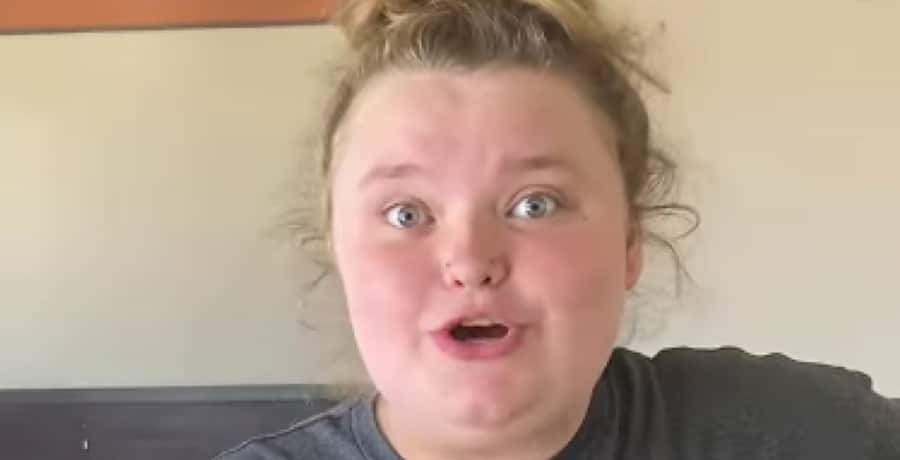 Honey Boo Boo showcases her shocking weight loss
Honey Boo Boo shared three photos of herself hitting the streets rocking a snug red top, tight black pants, and a denim jacket. She had a huge smile on her face as she was clearly embracing herself and all of the progress she's made to get where she is now. There was a lot for her followers to unpack with this Instagram post. But, one thing her followers quickly took notice of was how much weight she has lost.
While they took a few different approaches to it, her followers made an effort to call attention to her weight loss. Some kept it simple and merely applauded her on her weight loss. Some of her followers praised her for the incredible progress she was making. And, a few noted that they could tell her work was paying off. Here's some of the more direct comments about her weight loss:
"Loosing weight! You look good!"
"Ok I see the gym progress!"
"Look at you… You look amazing"
"DID U LOSE WEIGHT??"
"Looking good, young lady!! Been falling you since you were on tiara and toddlers. Lost a lot of weight!!!"
Her weight loss was controversial
Now, Honey Boo Boo's weight loss is a controversial topic as the young reality TV star revealed her decision to undergo weight loss surgery. Even Mama June had mixed feelings about Honey Boo Boo's desire noting that her daughter should have to wait until she was 18 to make such a big decision.
A lot of fans of this reality TV family were on the fence about whether Alana should get the surgery. Some agreed she was awfully young for weight loss surgery. Others argued it was an "easy fix" to her weight problem.
At the end of the day, regardless of how Alana Thompson lost the weight, there is no denying she's shed some serious pounds based on her recent Instagram posts.