Sister Wives star Gwendlyn Brown has been very vocal about how she feels about her father Kody Brown. When asked by a fan if she receives proper treatment from her father, the 21-year-old gave a sweet example lauding her father. She even revealed that her father isn't greedy when it comes to financial help. While in the past she has admitted that she dislikes watching his behavior on the show, she maintains that her father is sweet to them. So, what did Christine Brown's daughter reveal about her father Kody Brown? Keep reading to find out the details!
Kody Brown Has Cut Ties With His Older Children
Kody Brown's biased love for Robyn Brown's kids hasn't gone unnoticed by both fans and his other kids as well. For years, the Brown family patriarch has struggled to keep the family together. Moreover, his favoritism towards Robyn Brown and her kids became more prominent after the family decided to move to Flagstaff, Arizona. With time, it also became evident that he isn't interested in fixing his fractured relationships with his other three wives or children.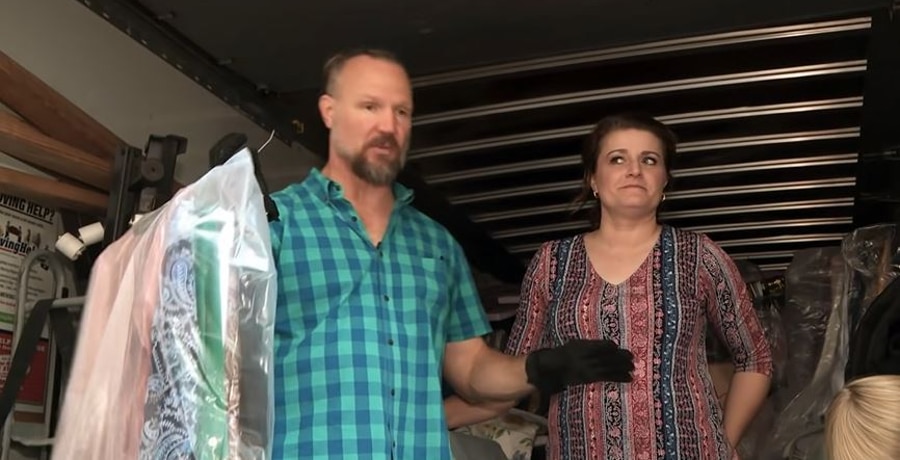 [Source: YouTube]
He always felt that his older children were rebellious and eventually cut ties with a lot of them. However, after Kody and Christine Brown separated in 2021, Gwendlyn shared that she and her father are trying to rebuild their relationship. She said of their relationship, "It's very flip-floppy for me."
Gwendlyn Brown Is Keeping An Open Mind About Kody
Gwendlyn Brown revealed that her relationship with her dad in person is very sweet. She admitted that they had their differences in the past. However, they are getting better with time. Moreover, they aren't around one another most of the time. As reported by People, she thinks staying angry doesn't solve anything. Gwendlyn further added that she is keeping an open mind as she navigates her relationship with the Brown family patriarch.
[Source: Instagram]
"But when I watch the episodes, I do tend to dislike him a little bit. And I just have to remind myself that he's going through a difficult time and it's just hard on everybody and, you know, he's still my dad and he's still kind to me," she explained.
Does Gwendlyn Brown Get Financial Help From Kody?
On social media, a fan enquired whether Gwendlyn still gets financial support from Kody Brown. She revealed details of a sweet act her father does for her. The fan asked, "I am curious if you and the other children still in college get financial help from Kody, where he is supporting all of Robyn's children while they are in college just wondering if he is at least being fair with that aspect."
[Source: Instagram]
Gwendlyn Brown explained that Kody Brown is very generous and fair when it comes to money. She revealed about the time her dad gave Ysabel and her $8000 each for their college. And every time she has struggled financially, she always gets help from her father. She added, "He would either give me what he could spare or he would pay my entire month's rent. My dad is a lot of things but he has never been stingy with money especially not with family."
Do you think Kody Brown is really a good dad, at least when it comes to providing financial help? Share your thoughts in the comments and check back with TV Shows Ace for more on Sister Wives!
Latest posts by Priyanka Chandrakar
(see all)