It is finally time to meet the eight ladies of MILF Manor. Prior to the show premiering on TLC, the cast has officially been revealed. They are somewhat diverse yet still have a lot in common, aside from being MILFs. So, are you ready to meet your eight new best friends? Read on for more details.
Cast Reveal: Meet The Ladies Of MILF Manor
Many celebs say that they want to be MILFs. However, these eight women are actually claiming and owning the title. The premise of the new TLC series is such. Eight women are heading to a luxurious manor in Mexico. They believe that they will be living it up and have a chance to start dating much younger men. Yet, when they finally meet the eight men who will be after their hearts, the women are shocked as there is a  twist. No one knows what it is just yet but many believe these men could be these ladies' sons. So, who are these women?
Per Entertainment Weekly, there is 44-year-old April from Detroit who works two jobs. She is both an event planner and an insurance rep who tends to let her work schedule impede her dating life. Four years after getting divorced, she is headed to the manor. Next up is 60-year-old April Jayne who used to spend her days in heavy metal videos. Now, she is a personal trainer who thought she had found love until her fiance passed away recently. Dating has been off the table until now.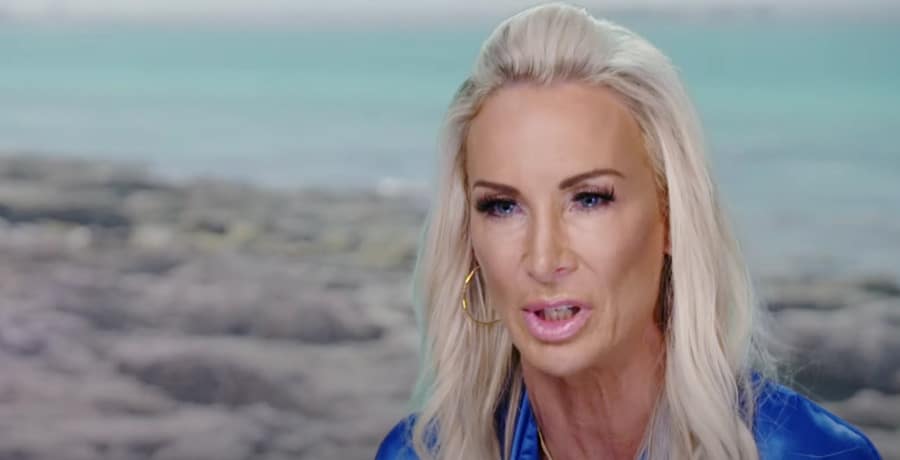 New to LA, Charlene, 46 left a bad marriage and is in hospitality. She is now looking to have a good time for her next go-round. Kelle, 51, is a mother of six and both a real estate broker and wellness/fitness coach. At this point, she cannot fathom she would be single so maybe the manor can remedy this. Pola, 48 had been single for nine years and is originally from Mexico. She now owns a family gym in Miami.
More MILFs On Deck
If that was not enough, there are still more women headed to MILF Manor. Shannan is a 51-year-old insurance company event planner from Atlanta who was married for nearly 20 years. Though she was on hiatus from romance, her latest situation was with a 27-year-old so she has already had her hand in the younger man pool. SoYoung is also 51 and lives outside of New Orleans. Though she spent many years as a hairdresser, she currently works as a surgical nurse.

SoYoung is no stranger to dating younger guys and prefers to be the one in charge. Finally, there is Stefany who is 47. Though she was born in Peru, she has been a Cali-girl since she was eight. Her preference is younger men and she is an extremely hard worker. Stefany pulls double duty as a paralegal and a high-end realtor. So, there you have it, the eight women of MILF Manor. Which ones are you most excited to see in action and who do you think will bring the most drama?
Let us know your thoughts and watch the premiere of MILF Manor Sunday, January 15th on TLC.
Latest posts by Amanda Nowitz
(see all)