Kody Brown Shrugs His Sons' Purities, Can Get Their Pencils Wet?
Kody Brown shrugged off his sons' purities when he was chatting about them during the final tell-all. Of course, the subject of his strained relationship with Gabe and Garrison did come up. He admitted that they are currently estranged. However, it all goes back to Kody's strict pandemic protocols. He not only broke the hearts of his wives but also his children. In the latest part of the tell-all, Kody said something about his boys and their intimate relations. Was it appropriate and was it proper? Read on for details.
Kody Brown Shrugs His Sons' Purities, Can Get Their Pencils Wet?
Sukanya Krishnan addressed the way that Kody Brown handled his children during the pandemic. Really, she addressed the wives and the relationships that ended up transpiring from his rules. It was very clear that he struggled with his children, especially his sons with Janelle, Gabe, and Garrison. He even wanted Janelle to evict them from the house as he felt they were being irresponsible. Mainly, Gabe was in school and had a girlfriend. Garrison was an essential worker and was saving for a down payment for a home.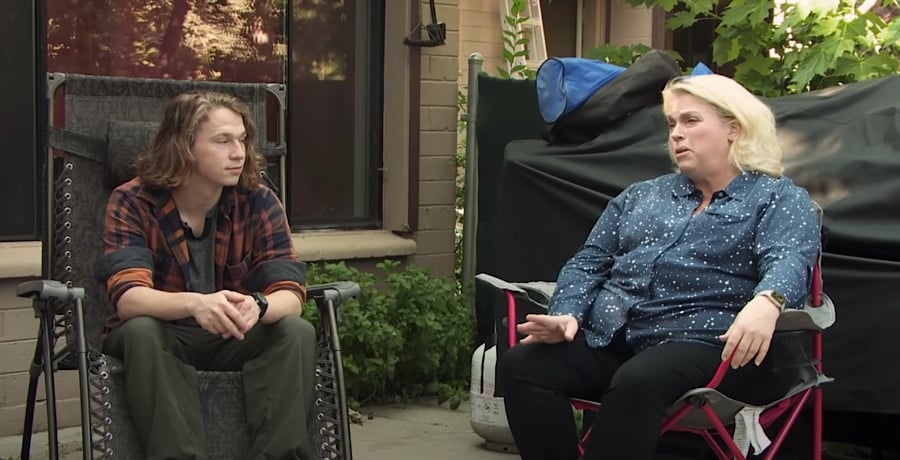 Janelle maintained that she would never throw her kids out and ever choose a man over them. This has been a constant theme for the mother of six and is probably partly why her marriage ended. At one point, while Kody Brown was talking to Sukanya, he noted that his sons chose to get their "pencils wet." Hence, they were putting the rest of the family at risk. However, Kody is totally glossing over the fact that his boys were out, having premarital relations.
This is something really important in the Brown family as there was a time when fourth wife, Robyn gave a whole purity speech. Plus, the wives are not even supposed to kiss their husbands prior to tying the knot. Robyn and Kody Brown broke this rule by sealing their engagement with a kiss. So, it was quite disturbing that Kody casually talked about his sons' extracurricular activities in such a casual manner.
Apology Maybe?
Kody Brown has apologized to his children in the tell-all. He said he was sorry but noted that he was just being cautious. However, it was really hard to tell how genuine he was being. Plus, he never acknowledged that he did not take the time when his boys asked to get to know them better or spend time with their mates. Gabe had expressed that his girlfriend was not being frivolous or running around, she did not go out and was aware of his familial situation. Yet, Kody never tried and that made his words even emptier. It might take a lot more than a televised apology to make things right.
Do you think Kody Brown went too far talking about his sons' "pencils" and should he care about them being pure? Or is this just who he is and only cares about himself? Let us know and watch the final part of Sister Wives One-On-One Sunday, January 8th on TLC.
Latest posts by Amanda Lauren
(see all)