Fans are questioning what is going on with Alana 'Honey Boo Boo' Thompson's voice. It appears that her accent has changed dramatically in a short period of time. This has led her followers to wonder if something is up with the seventeen-year-old or if it is a natural progression as she grows up. Read on for more details and to see what fans are saying about her vocal shift.
Honey Boo Boo Fans Questioning Her Voice, She's 'Different'
Fans have grown used to hearing Alana 'Honey Boo Boo' Thompson speak for some time now. She has been very verbal on Road to Redemption and speaks a lot on both Instagram and TikTok. The reality star promotes products and meet and greets constantly while sharing her life quite frequently. However, a recent TikTok caught fans' eyes (and ears) when they felt that Honey Boo Boo sounded a tad different. According to Meaww, she was showing off all of the gifts that she had received for Christmas.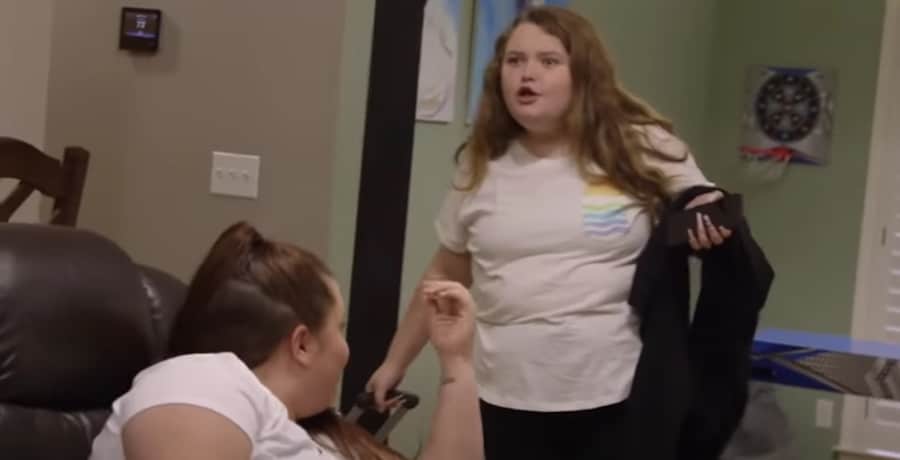 During this TikTok, the teen proceeded to hold up different objects from loved ones, including her boyfriend, Dralin Carswell. He got her undergarments, which she kept hidden but did note he bought her 15 pairs of panties. There was also a coat and some Nike Legacies. As for what she got from her sister, Pumpkin, she gifted her a Gucci purse, some sunglasses, and Pandora charms. Finally, her mother, Mama June gave her gift cards to go shopping with.

Amid all of the unboxing, fans were focused on her accent. While some maintained this is what she always sounded like, others disputed that. "It's not the same accent she always had. She has changed the way she talks for sure," one noted. "She's… different," a fan shared. Another added: "What happen to your southern accent??" Finally, someone had this to say: "Everyone saying she been had an accent yes for sure but there's something abt the way she talks now not the accent that is dif i can't quite figure it."
Time To Grow Up
It has definitely been hard for fans to realize that Honey Boo Boo is not a little girl anymore. They first met her on Toddlers and Tiaras then she moved on to Here Comes Honey Boo Boo. After that got canceled, her mother got a spinoff revolving around her losing weight and changing her life. Unfortunately, Mama June and her then-boyfriend Geno Doak got in deep with substance abuse and HBB went to live with her older sister, Pumpkin. Now, she is seventeen, a senior in high school who has a long-term boyfriend and is doing things her own way. Essentially, she is not a little girl anymore so she is going to change and try new things.
What do you think of Honey Boo Boo's new voice? Does she sound like she's changed up her accent or does she still sound the same? Let us know in the comments.
Latest posts by Amanda Nowitz
(see all)