Many Sister Wives fans feel connected to Truely Brown. They watched Christine give birth to her during Season 1. Now, she's a preteen exploring life.
Truely received a little more screen time this season since her parents are splitting up. Interestingly enough, many Sister Wives noticed that she didn't seem very bothered by her parents' divorce. She was understandably shocked when she first heard the news, but seemed to quickly adjust.
Now, a few fans even think that Truely Brown purposely kept her dad at a distance while growing up. Keep reading to see why.
Truely Brown has always been a little disconnected with her dad
Growing up in the public eye isn't always easy. Truely Brown has been on television literally since the day she was born. Because of that, Sister Wives fans have watched the relationship with her father change over time.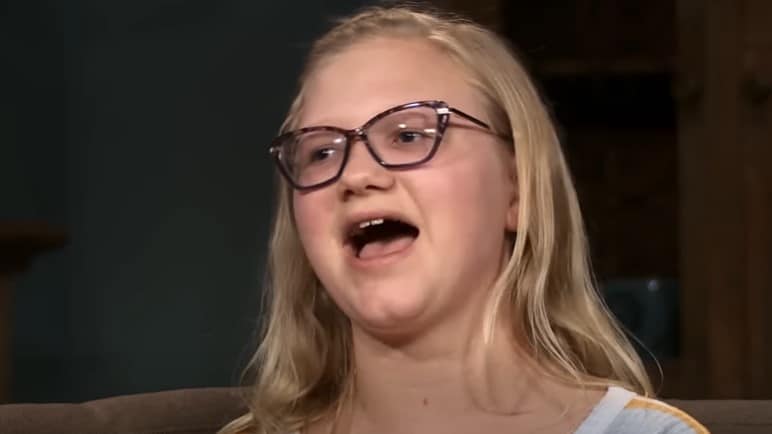 Fans noticed that Truely and Kody always seem to have an awkward dynamic when they interact onscreen.
"👑 Queen Truely 👑 knew this manchild was bad news from day one!" a Reddit user created a new thread this week. They attached a clip from an early season of Kody carrying a young Truely. He asks for a hug or a kiss and she replies, "no thank you."
"Body autonomy straight outta the womb," another Reddit user wrote in the comments.
"Most kids don't go around kissing complete strangers. Why is this weird?" quipped another user, taking a jab at Kody's absentee parenting style.
What do you think about the family dynamic here? Has Truely Brown always been a little wary of her father? Leave your ideas in the comments below.
Sister Wives fans want more of Christine and Janelle
Now that Christine and Janelle have both officially left the family, fans would love to see them have their own spin-off. Since breaking up with Kody, both women seem to be leading much better lives.
Right now, fans still don't know much about the split between Janelle and Kody. It's entirely likely that Sister Wives Season 18 will focus on their split, just as Season 17 focused on Christine and Kody's split.
With such a divided family, fans aren't quite sure if the show Sister Wives makes much sense any longer. But an entirely different show exploring the single lives of Janelle and Christine could potentially draw in a pretty large audience.
The season is winding down now so there will likely be more information in the upcoming tell-all. Check back with TV Shows Ace for more information coming soon.
TLC will put out a new episode of Sister Wives tonight at 10 PM eastern time. Tune in and see what's going on in the Brown household next!
Latest posts by Nikole Behrens
(see all)