Kody and Janelle Brown are finally confirming their status in the upcoming Sister Wives tell-all. At the end of this week's episode, viewers got to see a sneak peek at what to expect for next week's one-on-one. Each wife and Kody will be interviewed separately, just like last time. In the clip, both Kody and Janelle confirmed where they stand in their relationship. Read on for the official details.
Kody & Janelle Brown Confirm Split In One On One Preview
It has been speculated for some time and now, the couple themselves are telling all. Kody and Janelle reveal that, yes, they are in fact separated. Though outlets reported earlier this week that Janelle had left Kody, fans wanted solid proof. Yes, the evidence was there. She has been living like a single woman for quite some time. This was actually a big issue for Kody throughout Season 17.
He did not like that she was making decisions without him. This included purchasing an RV rather than buying her rental when it was up for sale. Then, when she needed to find a short-term rental when her permit was up on the RV, she quickly found an apartment in town. Kody was not pleased and felt she should buy Christine's home since she had moved to Utah. She wanted her own home and really just wanted to build on their land.
The two really came to a head when they went to eat and Kody maintained that they had not acted married for most of their marriage. Then, he wanted her sons to apologize to his fourth wife, Robyn. Finally, she chose her children over Kody for the holidays and he was steaming mad. She walked away and he told her that was a mistake. Fast forward to next week's one-on-one and they are asked about their marriage. According to Kody, he is divorced from Christine and separated from Janelle and she concurred.
When Did It Happen?
Janelle Brown maintained that she was staying because she did not own anything. Meri has her B&B while both Robyn and Christine own(ed) their homes. She even referred to her home on Coyote Pass as her estate because she wanted to leave something to her children. This was advice she had given to Christine to be financially stable prior to leaving Kody. However, it seems that Janelle had enough and could not hold out any longer.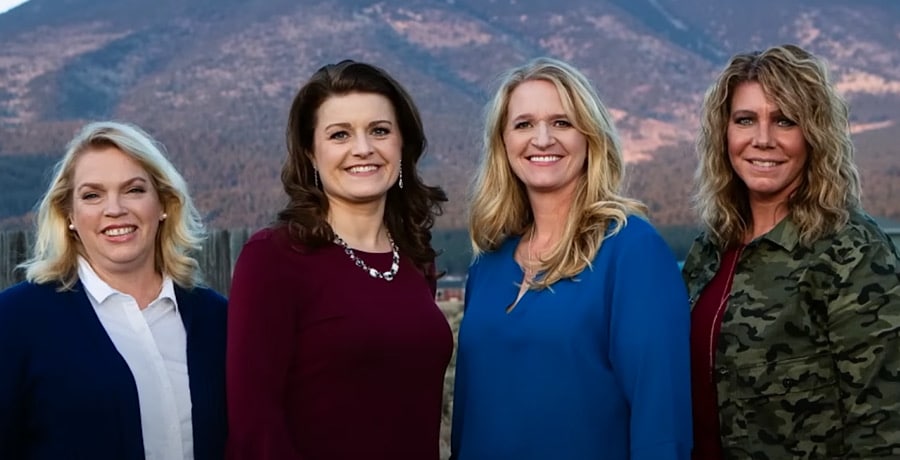 She saw she could live like a single woman and actually liked her freedom. Plus, it did not hurt seeing Christine thriving away from the plural family. More to the story will be revealed during the tell-all though there are three parts, per Meri so no one knows in which part the couple will speak about it.
Are you shocked that Kody and Christine officially separated? Do you think it will result in a divorce? Let us know and watch Sister Wives Sundays on TLC.
Latest posts by Amanda Nowitz
(see all)